India Trade Deficit Narrows To 18-Month Low; Imports Fall Most In 4 Years, Exports Rise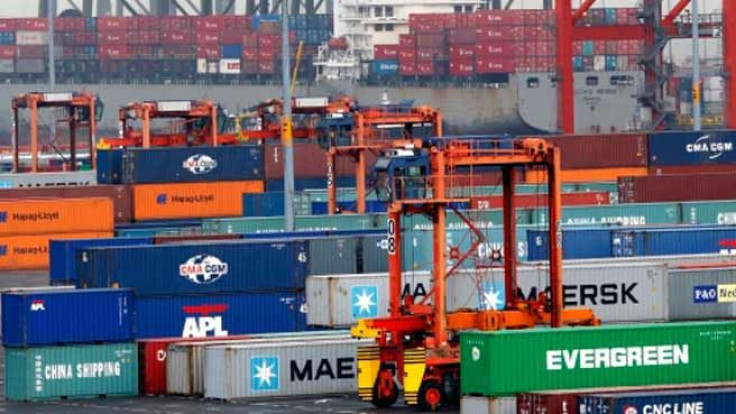 India recorded a lower-than-expected trade deficit of $6.76 billion -- an 18-month low -- in September, which was down from $10.9 billion in August, aided by a jump in exports and tighter restrictions imposed on gold imports.
India recorded exports worth $27.68 billion in September, registering an annual increase of 11.15 percent, and up from $26.14 billion in August, while imports fell by 18.1 percent -- marking the highest annual drop in four years -- to $34.44 billion in September, and compared to $37.05 billion recorded in August.
"This is not a sustainable number. A more sustainable one would be about $10-$12 billion on an average every month. But in general it is clear that first half current account deficit would be the peak and for the whole year India will undershoot the finance minister's projection of $70 billion and that is positive news," A Prasanna, an economist at Mumbai-based ICICI Securities, told Reuters.
India has taken several measures in recent months to curb non-essential imports like gold and other precious metals to stabilize the volatile rupee, which has depreciated against the dollar by 12 percent in the last six months and to control high deficits.
Oil imports in September added up to $13.12 billion, 5.94 percent lower than oil imports worth $14.03 billion reported in the corresponding period last year. Non-oil imports in September also declined significantly by 24.19 percent to $21.2 billion. India's total trade deficit for the April-September period this fiscal year stood at $80.13 billion, lower than a deficit of $91.82 billion recorded in the same period in 2012.
India's current account deficit grew less than predicted in the quarter ended June, and is expected to moderate toward the end of the year, on higher exports and lower gold imports. Although gold and silver imports are expected to rise during the festival season that starts in October and extends to November, economists expect current account deficit to come down significantly.
"This number strongly reinforces our expectation of a sub-$60 billion current account deficit for the full year, even after accounting for some pick up in gold imports in the next two months due to festive season demand," Siddhartha Sanyal, India economist at Barclays, Mumbai told Reuters.
A lower current account deficit is expected to reduce pressure on the rupee and provide more elbow room to the Reserve Bank of India for its monetary policy decisions as the country's central bank attempts to simultaneously manage slowing growth, a weakening currency and high inflation.
"A lower current account deficit will also ease the RBI's constraints on rupee related concerns, which would help in reducing the exchange-rate led inflation pressures and in turn help in limiting expectations over repo rate hikes," Sanyal said.
The rupee, which was trading 0.77 percent down against the dollar in early morning trade, compared to its Tuesday close, regained some ground after the trade data release and was trading down 0.21 percent in mid-afternoon trade. The benchmark stock index, the BSE Sensex was up 0.76 percent in afternoon trade.
© Copyright IBTimes 2023. All rights reserved.