Indian Online Auction Puts Up 100 Women For Sale Via GitHub App
KEY POINTS
The app encouraged users to bid on Muslim women
The app featured many influential Muslim women in India
Indian police have so far arrested four people behind the app
At least 100 Muslim women in India were listed as "for sale" in a fake online auction, sparking massive outrage among the minority community.
A Github app named Bulli Bai — a derogatory Hindi phrase for Muslim women — encouraged users to bid on 100 Muslim women whose images were posted without consent. The app featured many influential Muslim women in India, including lawyers, activists and politicians. Among them was Quratulain Rehbar, a 27-year-old journalist.
"It took me at least two to three hours to process," she told NBC News in a phone call on Jan. 5, adding that she was first made aware of the auction while she was on a public bus.
Many Muslim women who were targeted by the attack had allegedly been critical of the policies being enforced by the ruling Bharatiya Janata Party led by Prime Minister Narendra Modi.
"[The intent] was to sexually harass, disgrace, humiliate and hate on women for speaking out against the government," Rehbar added.
Rehbar has since deleted her Instagram account and removed her email from Twitter after she received several unwelcome messages from men.
Indian police have so far arrested four people aged 18 to 21 who were behind the app, including engineering student Neeraj Bishnoi. He is believed to have created the app.
Bulli Bai is not the first online app created to harass Muslim women in India. In July 2021, an app called "Sulli Deals" also took publicly available photos of 100 women, created profiles and labeled them as "deals of the day."
GitHub, the web platform used to create and host the app, shut down Sulli Deals after receiving complaints, adding that the app violated its policies, according to a statement.
Online harassment has been a growing problem in India. A 2020 study by Amnesty International India found that Muslim women and women politicians from outside the ruling Bharatiya Janata Party were more likely to be targeted and subjected to abuse.
The study, which reviewed 114,716 tweets mentioning Indian women politicians between March and May 2019, also found that 10.5% of all tweets were problematic and 3.3% were abusive.
Of the problematic or abusive tweets, many contained sexism, misogyny, religious slur, racism, casteism, transphobia, sexual threats and physical threats.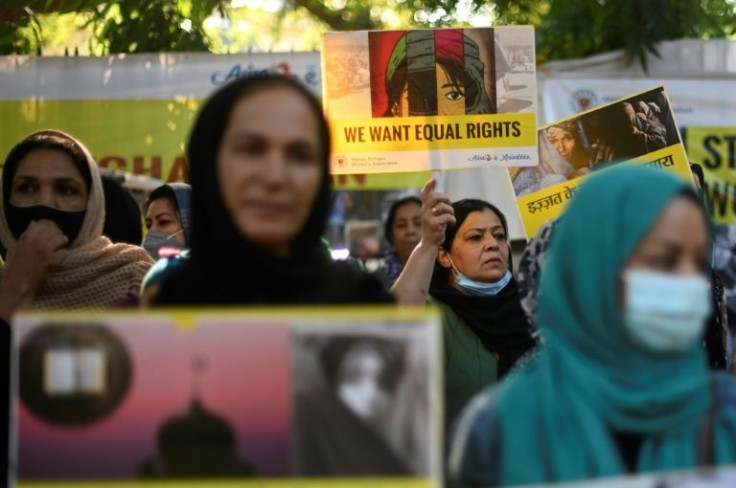 © Copyright IBTimes 2023. All rights reserved.