India's Modi Breaks Silence On Ethnic Violence After Video Of Mob Parading Naked Women Surfaces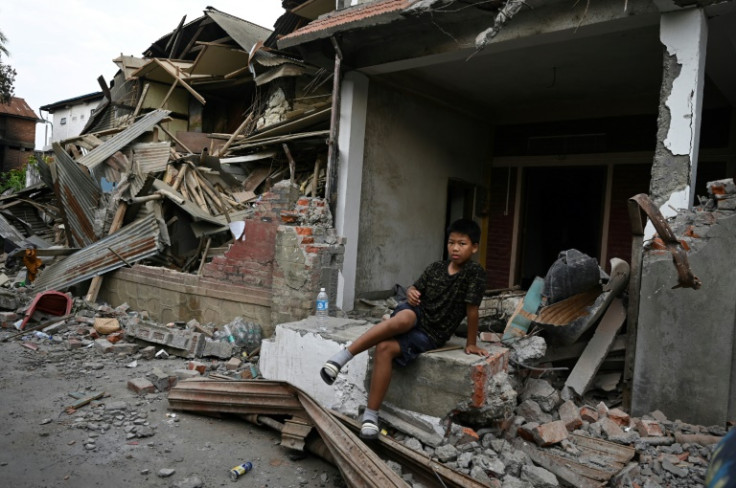 KEY POINTS
Indian Prime Minister Narendra Modi broke his public silence about the ethnic violence in the state of Manipur
"The culprit should not go scot-free," the PM said after the two-month-old video went viral on social media
More than 130 people have been killed and thousands displaced in the prolonged violent clash
Indian Prime Minister Narendra Modi broke his silence on the drawn-out ethnic violence in the northeastern Manipur state as public outrage swept the country over a video that showed two naked women being paraded by a mob.
"What happened to the daughters of Manipur will never be unpardoned," Modi said Thursday ahead of a parliamentary session.
Modi's comments were the first on the issue by the Indian prime minister, who had maintained a strange public silence even as the deadly ethnic clashes that started more than two months ago have showed no sign of abating. Scores have been killed and thousands displaced in the violence that has reopened old ethnic fault-lines in Manipur.
The horrific two-month-old video went viral late Wednesday and triggered widespread public anger. Shot on May 4, the video shows the two Manipuri women being surrounded by a group of men who groped them and led them to a paddy field. Police said the mob also killed two male members of the women's families during the incident.
"The incident of Manipur which has come to the fore is shameful for any civilization. The country is shamed. I appeal to all chief ministers to strengthen laws to take stringent action against crime, especially against women ... The culprit should not go scot-free in any corner of the country," Modi said.
"I assure my countrymen that no culprit will be spared. What happened to the daughters of Manipur will never be unpardoned," he added.
Manipur is home to 3.7 million people who live in the remote region on India's northeastern border with Myanmar. The clashes erupted in May between two ethnic groups — Meiteis and Kukis — the latter of which largely live in the hills.
The Meiteis demanded a special status that would give them access to jobs and also allow them to buy land in the hills inhabited by the Kukis. The demand was protested by the Kukis, leading to widespread clashes between the two groups that have so far led to more than 130 people being killed. Thousands of others have been displaced with some no longer having a home to go back to.
The video of the two women being paraded naked by the mob was captured a day after the violence began, police reportedly said.
A tribal organization in Manipur said the two women are from the Kuki-Zo community. They are both currently safe in a refugee camp, according to AP News.
A police complaint regarding the case was filed on May 18 and said the victims' families were attacked by a mob that killed two of their families' male members.
The "unknown miscreants" were accused of rape and murder.
The state's chief minister, Biren Singh, said in a Thursday tweet that the Manipur police "swung to action and made the first arrest this morning."
© Copyright IBTimes 2023. All rights reserved.