Indian Prime Minister Modi To Attend ASEAN And East Asia Summits In Indonesia Next Month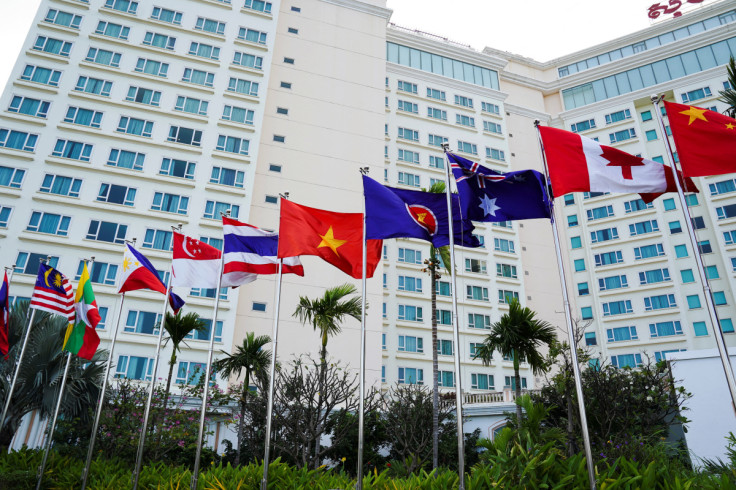 KEY POINTS
Narendra Modi will travel to Jakarta days before the G20 meeting in New Delhi
Modi's previous trip to Indonesia was to attend the G20 summit in Bali last November
President Joe Biden is unlikely to attend the summits in Indonesia but is expected to participate in the G20 summit
Indian Prime Minister Narendra Modi is expected to travel to Indonesia to attend the Association of Southeast Asian Nations (ASEAN) and East Asia summits in September.
Marking his second visit to Indonesia in less than a year, Modi will be making the trip ahead of the annual G20 summit that will be hosted by India from Sept. 9 to 10.
Modi's previous trip to Indonesia was to attend the G20 summit in Bali last November. During his upcoming trip to Jakarta on Sept. 6-7, he is also expected to attend the East Asia summit, which is also attended by ASEAN countries and others like the U.S., Australia, China, Japan, South Korea and Russia.
The Indian prime minister's presence will reiterate India's active involvement in the ASEAN community and its commitment to collaboration in the region.
Modi is scheduled to attend a slew of summits over the next few weeks. Before the ASEAN and East Asia summits, Modi will travel to South Africa next week for the BRICS (Brazil, Russia, India, China and South Africa) summit.
A day after Modi's trip to Indonesia, New Delhi will host the annual G20 summit, which President Joe Biden is also expected to attend. However, Biden will likely skip the Sept. 4-7 ASEAN summit in Jakarta, sources told Reuters last week.
One source told the outlet that Indonesia had been informed about Biden's absence, while a senior White House official said, "We're still working on it ... we'll probably have more to say about it soon."
As of now, Biden is scheduled to visit India for the G20 summit and also has plans of visiting Vietnam.
Biden's absence in the Jakarta summits, despite making a trip to South Asia for the G20 summit in the same week, would be seen as a disappointment, several ASEAN diplomats reportedly said.
The ASEAN summits are typically held in November, but it was preponed to September mainly to make it easier for Biden to visit Jakarta and then make the trip to India right after that for the G20 summit, a senior diplomat said.
"It will be viewed as another letdown by the region," Murray Hiebert, a senior associate with the Southeast Asia program at Washington's Center for Strategic and International Studies, told Reuters.
"Southeast Asia has been impressed that Washington under Biden has stepped up engagement with the region," Hiebert added. "For him to skip the summit when he will already be nearby attending a summit in India and likely making an official visit to Vietnam, will prompt many in the region to wonder whether the U.S. is again slipping back to its episodic and half-hearted engagement with the region."
© Copyright IBTimes 2023. All rights reserved.