Indian Rupee Touches Record Low Against The US Dollar While Foreign Investors Exit India's Bond Market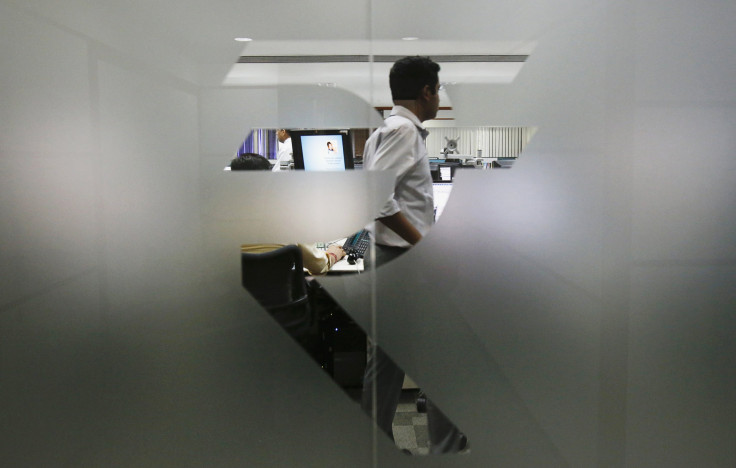 The Indian rupee, or INR, plumbed new historic lows against the U.S. dollar, which has been gaining against major currencies since official data showed last Friday that the world's largest economy created more jobs than expected.
The INR plunged to a record low of 57.77 by mid-morning trade on Monday after closing below the key 57.00 mark for the first time in a year on Friday. The rupee had hit its earlier all-time low of 57.32 in June 2012.
"The Indian currency may fall further till 58/USD on the upper side," Arvind Narayanan of DBS Bank, told CNBC-TV18. Narayanan expects intervention by the Reserve Bank of India, RBI, soon for arresting the rupee's fall.
The rupee lost more than 1 percent last week and has depreciated by more than 6 percent against the greenback since the first week of May as an improvement in the U.S. labor market and record-setting performances by benchmark U.S. equities have led to a spate of dollar buying.
Signs of improvement in the U.S economy and speculation that the Federal Reserve might begin scaling down its asset-purchase program sooner rather than later has pushed the dollar index up nearly 5 percent this year.
The stronger dollar, which extended its gains against the yen to above 98.00 in early trade on Monday, has gained against most emerging-market currencies but concerns over India's gaping current-account deficit have worsened the situation for the INR.
"We seem to be set for a weakening rupee all this week," Nick Verdi, a strategist at Barclays Plc in Singapore, told Bloomberg. "One reason is the strengthening dollar and the other is India's fundamentals."
Meanwhile, foreign institutional investors withdrew nearly $1.35 billion from India's bond market last week, lured away mainly by the narrowing bond yield spread between India and the U.S.
Generally, a depreciating currency would be good for a country's exporters but such gains are offset by India's heavy reliance on imported oil and gold. India's current-account deficit hit an all-time high of 6.7 percent in the October-December quarter, as rising demand for oil and gold in the face of a falling rupee, added to the country's import bill.
In recent weeks, a downturn in oil and gold prices have helped India offset the rupee's depreciation to some extent, but at the same time, the country's exports have suffered on account of the euro zone crisis, and the overall slowdown in the global economy.
India's benchmark stock index -- BSE Sensex -- was up 0.23 percent on Monday morning.
© Copyright IBTimes 2023. All rights reserved.