Indian Unicorns Grapple With Valuation Markdowns, Harshening Funding Winter
India's entrepreneurial landscape has witnessed a remarkable transformation, with the emergence of thousands of startups and more than 100 unicorns that are reshaping the dynamics of the industry. However, amid the growth, these unicorns witnessed a staggering 76% decline in the capital secured during the first half of the year owing to unexpected valuation markdowns and a challenging funding winter.
Indian unicorns managed to amass $1.86 billion from private equity and venture capital investors in the first half of 2023, compared to the $7.78 billion raised during the same period last year, according to data compiled by DealStreetAsia. The data further suggested that investors are taking significantly longer to reach agreements and are showing caution when investing in unicorns.
The last quarter of the financial year 2022-23 proved to be challenging for unicorns in India, with only four unicorns raising money for their businesses between January and March, The Hindu Business Line reported, citing data from Tracxn. This was a poignant decline from the last quarter of FY22 when as many as 35 unicorns raised money through 40 funding rounds.
Unicorn funding in the country was at its highest point in Q1 FY22 when 42 unicorns raised more than $5.8 billion in cumulative funding via 47 deals.
The creation of new unicorns also appears to be declining sharply year over year, with only 24 private startups reaching the billion-dollar mark in 2022, down from 45 in 2021. Notably, no start-up has been able to get unicorn status ($1 billion valuation) in the country in recent months. The last start-up to achieve unicorn status was Goa-based Molbio Diagnostics in September 2022, after it raised $85 million from Singapore-based Temasek.
India, home to 108 unicorns as of July 31, is the world's third-largest unicorn ecosystem. However, only around 25% of the country's startups are currently profitable.
Several of these unicorns are likely to struggle to raise funds due to unfavorable market conditions, reducing demand, and regulatory challenges, among other factors. Several billion-dollar startups already saw their valuation drop due to the global tech stock debacle and economic meltdown amid geopolitical tensions.
Indian fintech BharatPe emerged as the highest loss-making unicorn after suffering an operating loss of $726 million, according to an Inc42 study. Byju's, one of the world's most valued ed-tech start-ups, also saw a dramatic downturn in its fortunes after financial setbacks earlier this year. Unprecedented mass layoffs by leading unicorns have also derailed the future plans of startups.
"Initially, startup founders and investors partnered to raise momentum in the industry by increasing their valuation and boosting their brand value. However, today, unicorns are grappling with new challenges like valuation markdowns and harshening funding winter," Nitin Garg, a New Delhi-based independent business consultant, told International Business Times.
A study by the IBM Institute for Business Value pointed out that around 91% of startups fail within the first five years due to a lack of innovation. As per the study, the lack of pioneering innovation (77%) is the topmost reason for the failure of most Indian startups.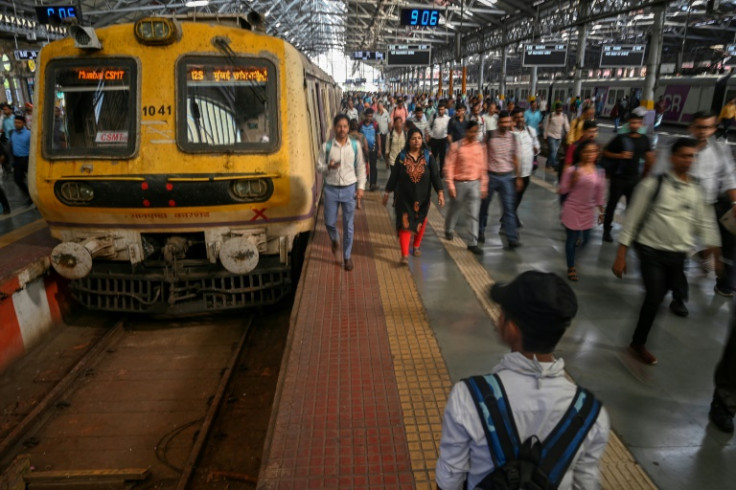 © Copyright IBTimes 2023. All rights reserved.