India's Startup World Worries Crisis At One-time Edutech Unicorn Byju's Will Impact Fund Flow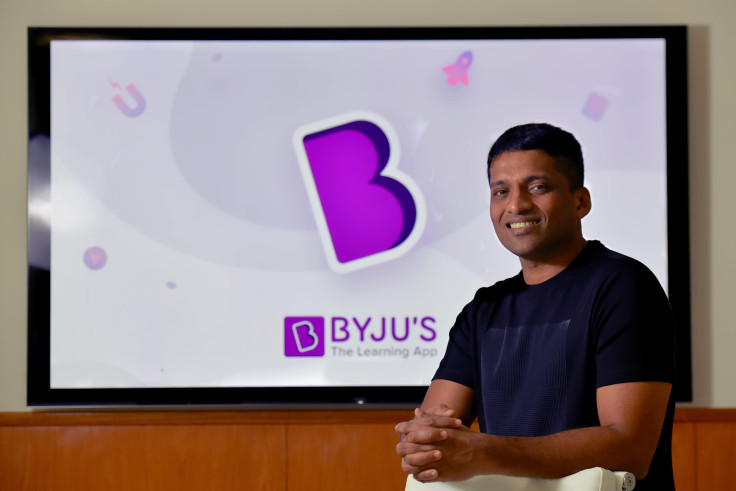 KEY POINTS
The firm's eponymous founder, Byju Raveendran, broke down as he defended Byju's during raids at the company's offices in April
Byju's crisis ensued as the funding landscape in India saw a change in trends with the lowest half-year funding in four years
Experts believe the Indian startup ecosystem still has a chance to transform itself into a global tech leader
The unraveling of Indian-origin Byju's, a unicorn startup that once shared a seat among the top-valued edtech startups in the world, has been raising questions about whether venture capital will stop flowing into the Indian startup ecosystem.
Byju's crisis ensued as the Indian startup ecosystem saw the lowest six-month funding trends in the last four years in the first half of 2023.
During the COVID-19 pandemic, Byju's saw meteoric growth as a result of the surge in demand for online tutoring. The company became the first Indian-origin startup to reach a valuation of $21 billion, and its shiny list of investors included Facebook founder Mark Zuckerberg's Chan Zuckerberg Initiative, as well as private equity giants such as Tiger Global and Sequoia.
However, headlines about Byju's in recent months have been reporting one crisis after another, including possible foreign exchange violations and failure to file financial accounts on time.
The firm's eponymous founder and chief executive officer, Byju Raveendran, reportedly broke down as he defended the company during raids conducted at its offices in the Indian city of Bengaluru in April.
With the funding landscape in India seeing a shift, Byju's crisis could compound concerns among investors about India being an investment destination.
Funding trends have changed as the Indian startup ecosystem saw the lowest six-month funding in the last four years during H1 CY23, according to a PwC India report. Indian startups raised $3.8 billion across 298 deals during the first half of 2023.
The report also mentioned that there has been a rise in "due diligence" carried out by investors before making investments.
"The Byju's crisis does impact India's image as an investment destination so the Indian Government and StartUp ecosystem needs to take strong measures to make sure that it does not occur again. For this, there need to be strong checks and balances at key institutional bodies like the MCA (RoC)," Vivek Bhojwani, founder of StartUp Consulting India, told International Business Times. "Professionals who do filings including CA, CS, CFO, Shareholder interfaces must be more accountable so that these instances can be avoided."
An industry expert and early-stage investor from India, who chose to remain anonymous, told IBT that he does not expect Byju's crisis to have a major impact because there's still a huge potential in India's K12 and edtech segments.
"It could have a temporary impact on investor sentiment, but it doesn't change the fundamental opportunity," he said. "India is home to 250-300M students — with over half of the students going to low-income private schools. I believe there can be multiple large companies which can be built solving for the above target group, and venture capital will play an important role."
He also said it is not only India but also startup funding globally that has taken a hit. "This enables companies to think through fundamentals and improve business models," he added.
While Byju's crisis may be seen as a setback, India still has a chance to transform itself into a global tech capital that can compete with the U.S. and China.
"India's StartUp Leadership dream has taken a temporary hit" while "the fundamentals of India's strength in IT and IT enabled propositions (SAAS, AI, ML, DeepTech) remains strong," Bhojwani said. "The pillars of governance need to be strengthened so that the Investment climate once again becomes strong and the march to leadership starts again."
The anonymous early-stage investor also showed hope in India's startup ecosystem and said, "We are still growing very fast as an economy and I anticipate value unlock to happen over the next 10-15 years, as we have seen in China. It's actually a very good time to be long on India."
© Copyright IBTimes 2023. All rights reserved.