Indiana Gov. Pence Tightens Abortion Drugs Regulations,Toughens Oversight On Certain Clinics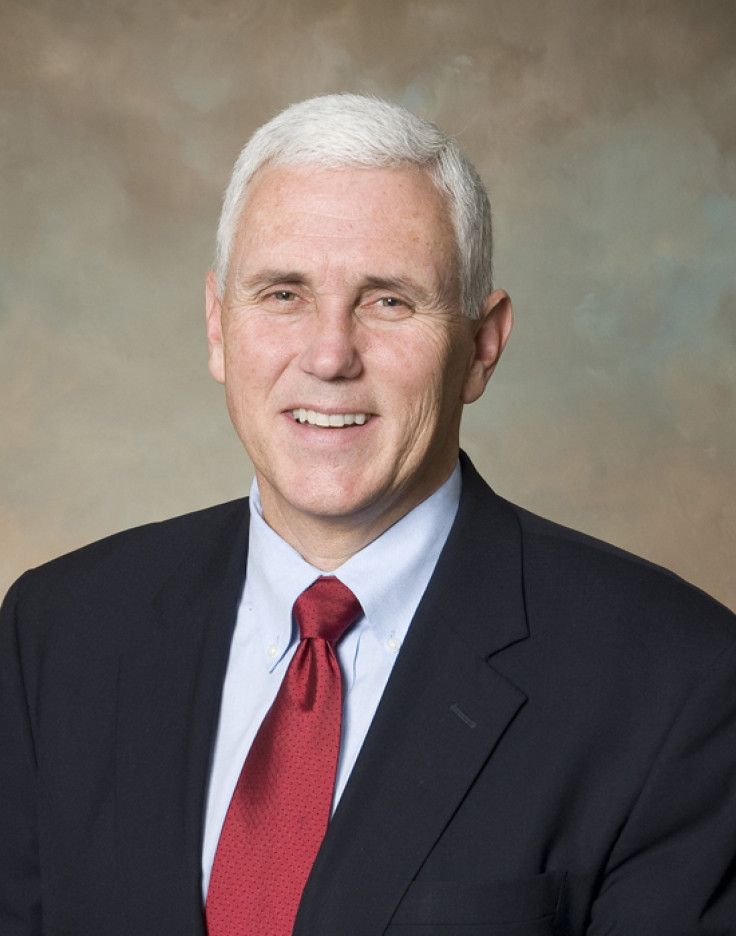 Indiana Gov. Mike Pence, a Republican, on Wednesday signed into law a bill that targets abortion drugs by tightening the regulations governing their distribution and requiring clinics with such practices to meet the same standards as facilities that perform surgeries.
Senate Bill 371 made it through the state's Republican-led legislature last month with majority support. It amends the definition of "abortion" to include procedures done by both surgery and abortion-inducing drugs. The law also defines "abortion clinic" to include facilities offering drugs that cause the death of a fetus.
Under the new law, clinics that conduct only drug-induced abortions will need to meet the building and equipment standards of clinics that perform surgeries. They will also need to meet similar reporting standards and physician-oversight standards. Currently there is only one facility affected by the bill, a Planned Parenthood clinic in Lafayette.
Parts of the law will take effect July 1 and others on Jan. 1, 2014.
"We heartily thank Governor Pence for affixing his signature to SB 371," said Mike Fichter, President and CEO of Indiana Right to Life, in a statement on its website. "SB 371 is a victory for Hoosiers. It is important that abortion facilities adhere to commonsense standards for health and that women are provided with appropriate informed consent materials."
Fichter said SB 371 will prevent situations like the so-called Gosnell House of Horrors. Dr. Kermit Gosnell, 72, could face the death penalty for multiple charges of first-degree murder for killing babies born at his West Philadelphia abortion clinic.
"While SB 371 only affects one current abortion facility that does only chemical abortions, it also prevents additional facilities from moving into Indiana and setting up shop without any oversight," Fichter added.
Planned Parenthood of Indiana said it is currently weighing its legal options. It is working with the American Civil Liberties Union of Indiana to determine the constitutionality of the law.
"The additional regulations in this bill are in no way related to 'patient safety,'" said Betty Cockrum, President and CEO of Planned Parenthood of Indiana. "It is very likely that we will be challenging SEA 371 in court. Legislators really intend to chip away at Hoosier women's access to abortion -- and as part of a coordinated national effort, shut down Planned Parenthood's health care centers that also provide preventive care."
Cockrum said the nonsurgical abortions that are being targeted by the new law are "already highly regulated."
"This piece of legislation is aimed at one nonsurgical abortion facility in Indiana -- our health center in Lafayette, where thousands of Hoosier women and men have for more than 40 years received their Pap tests, breast and testicular exams, birth control and STD testing and treatment," she added.
© Copyright IBTimes 2023. All rights reserved.