India's Car Sales Rose Marginally In September; Two-Wheeler Sales Rose Sharply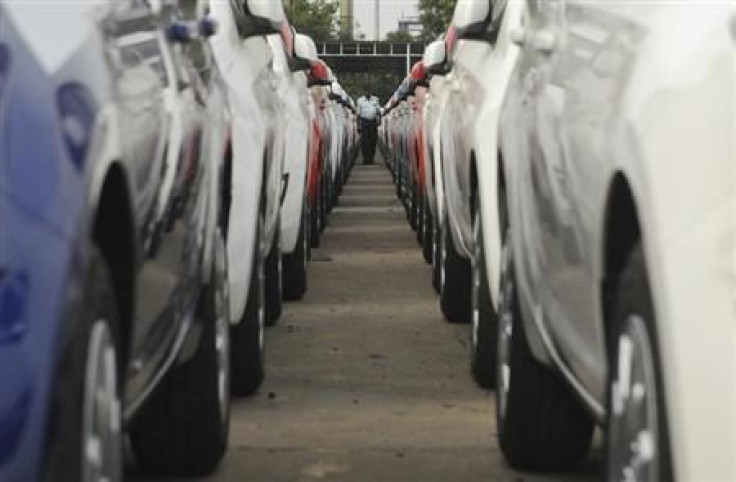 Car sales in India edged up marginally in September, but cumulative sales for the first half of the fiscal year fell by 4.7 percent -- its sharpest decline in more than a decade, data released by the Society of Indian Automobile Manufacturers, or SIAM, showed on Tuesday, according to Reuters. Sales rose by 0.7 percent year-on-year in September as auto manufacturers sold 156,018 cars.
The Indian automobile Industry has suffered from a slowing economy, high interest rates and rising fuel prices, all of which have put a crimp on an industry that was booming only two years ago. The auto sector also missed its sale forecasts, after a surprise move last month by the Reserve Bank of India to help the rupee, hurt the sector's recovery.
"Whether we'll catch up...it's a tough call," Vikram Kirloskar, SIAM's president, told Reuters. "I'll be thrilled if it is flat or a little bit plus."
Automakers are now expecting sales to pick up in the month of October, which is typically a strong month for car sales following the start of the festival season that extends into November. A stronger-than-usual monsoon this year has also raised hopes that it would generate greater demand from rural markets.
"Everybody is expecting a little push during the festive season and that will be there as footfalls (in dealerships) are good so far, but the question is, 'How sustainable (will this be?)' because our fundamentals are still weak. It would be too early, to say that sales have bottomed out (and can only go up from here)," Mayank Pareek , chief operating officer of Maruti Suzuki India Ltd, the country's largest car maker told Mint, a local business newspaper.
According to the Mint report, sales of India's top five car makers -- Maruti Suzuki India Ltd (BOM:532500), Hyundai Motor India Ltd (KRX:005380), Mahindra and Mahindra Ltd, Tata Motors Ltd (BOM:500570) and Toyota Kirloskar Motor Pvt. Ltd -- declined by 7 percent to 164,810 units in September.
However, data released by SIAM showed that two-wheeler sales witnessed robust growth during the month. Sales of motorcycles increased by 17.4 percent in September to 885,117 units. Sales of commercial vehicles -- trucks and buses -- were down 27 percent at 51,680 units, Reuters reported.
© Copyright IBTimes 2023. All rights reserved.