India's Rambo Circus: A Look Inside the Big Tent [PHOTOS]
The Rambo Circus was founded in 1991 by P.T. Dilip and travels across India, pitching tent in open grounds such as the Bandra Reclamation in Mumbai. The introduction of tough animal rights laws in India and abroad have limited the use of animals in circus acts, but current organizers Sujit and Sumit Dilip have added amenities such as an air-conditioned, fire-proof tent to keep crowds flocking to the show.
The circus has a colorful mix of performers, including clowns, acrobats, marksmen, animal trainers and their animals. Some performers come from as far as Uzbekistan and Ethiopia to be part of Rambo's two-hour extravaganza.
One group of performers walk tip toe on poles high above the circus ring. Another group of trapeze artists perform in the dark wearing glow-in-the-dark clothing. There are performers who ride upside down on horses and others who do acrobatic stunts in a hoop which an elephant holds on its trunk.
Have a look at the world famous Rambo Circus in the dazzling photos below: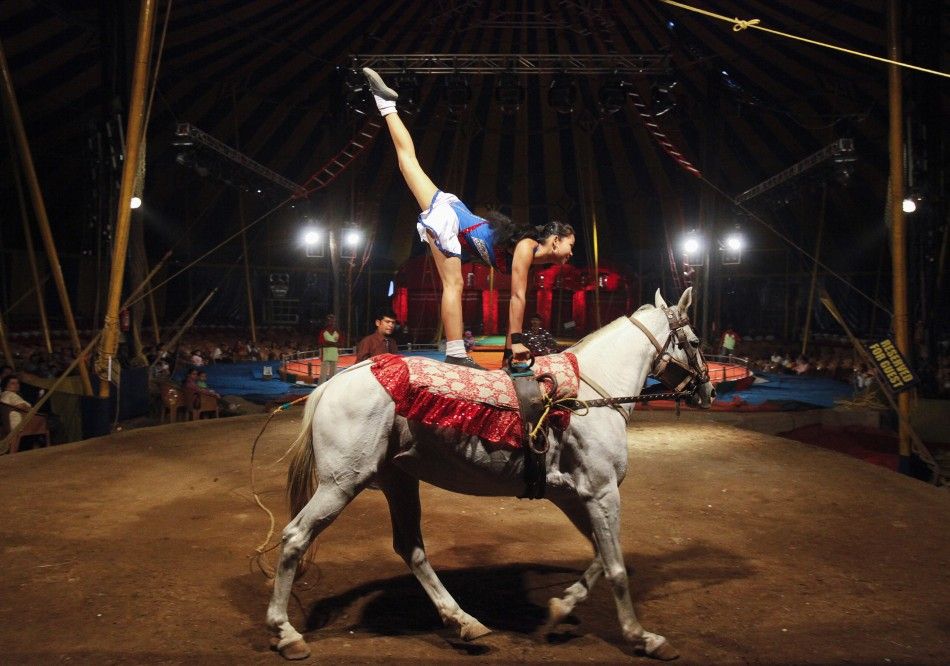 FOLLOW MORE IBT NEWS ON THE BELOW CHANNELS