India's Startups: Venture Capital And Private Equity Investments Expected To Double To $1.2B In 2014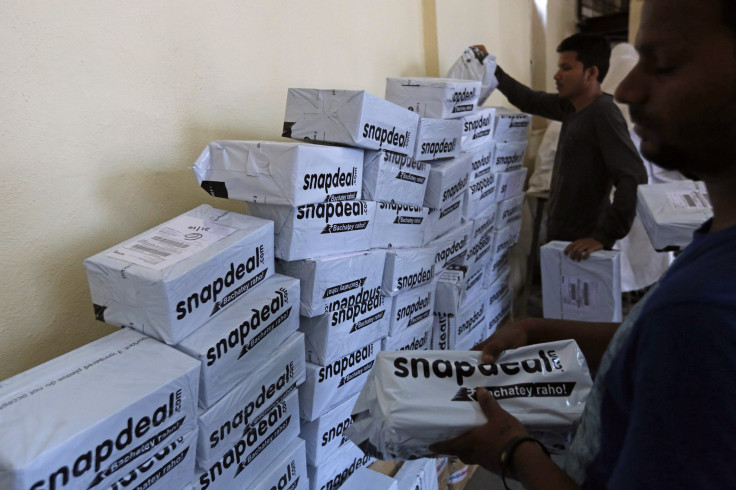 Venture capital and private equity investments in India's fast-growing startup scene could double this year, as investors look to ride the new wave of business optimism building up in the country. VC and PE firms are projected to invest close to $1.2 billion in Indian startups this year from an estimated $549 million in 2013, according to data from the National Association of Software and Services Companies, Nasscom, India's technology industry lobby.
That estimate will likely prove conservative as Japan's SoftBank Corp. demonstrated, announcing investments of more than $800 million in just two Indian startups. Nasscom's projections do not include SoftBank's investments, which were announced Tuesday.
"This whole ecosystem in India has reached an inflection point.... [W]e see the possibility of hypergrowth," R. Chandrashekhar, Nasscom's president, told reporters at a conference in Bangalore, where Nasscom's annual "Product Conclave" opened on Wednesday.
India's 3,100 startups today make the country the third-largest base of startups in the world by number of startups, behind America and Britain. India is also the fastest-growing startup destination, adding about 650 startups in 2013 and more than 800 this year, according to Nasscom.
The country will have an estimated 11,500 startup companies by 2020, adding some 2,000 startups that year and employing between 250,000 and 300,000 people, compared with about 65,000 people today.
A large urban demographic of Internet-savvy millennials that turn to their smartphones for an increasing number of tasks every day are driving India's startup ecosystem, boosting valuations of companies such as Flipkart, an online shopping company.
Flipkart's rival Snapdeal snagged $627 million this week from SoftBank, making the Japanese wireless giant the biggest investor in Snapdeal. SoftBank also invested $210 million in ANI Technologies Pvt. Ltd., which runs the cab service startup Ola Cabs, underscoring the growth potential of India's consumer-driven startups that are disrupting businesses across industry sectors.
Another reason for confidence in the potential of these startups is that the number of PE and VC deals projected for this year is virtually unchanged at 103 from an estimated 101 deals in 2013, while the projected average deal size has more than doubled to $11.3 million.
On a more sober note, while India is adding startups at a rapid pace, supported both by the growing local market and talent from local centers of global companies such as Microsoft Corporation and Google Inc., Nasscom's own rankings show the country's attractiveness as a home for startup ventures lags all the better-known destinations, from Silicon Valley to Israel.
While India's new federal government is widely seen as pro-business, rules that hinder startups can't be changed overnight, and poor-quality physical and network infrastructures persist.
"Imagine if you had Singapore-like infrastructure here," said Ravi Gururaj, chairman of Nasscom's Product Council, a unit within the lobby that is driving all its startup efforts, at Wednesday's conference with reporters. "Then magic will happen here."
© Copyright IBTimes 2023. All rights reserved.