India's Western Ghats Home to 12 New and 3 Lost Night-Frog Species (Photos)
Researchers in India have made an incredible discovery of 12 new species of night frogs in a region known as the Western Ghats. Along with the dozen new ones, researchers have also rediscovered three lost species of frogs, one of which have been spotted after nearly a century.
The newly discovered species of frogs belong to the night frog group, named for their nocturnal habits. Night frogs are widespread in India. For breeding, they require either fast moving rivers or moist forest floors that are easily found in the country.
According to the findings that appeared in the journal Zootaxa on Thursday, half of the new species do not require physical contact between the sexes to reproduce. The female frog lays her eggs on a leaf while the males later fertilize them. Both the male and female take utmost care of the eggs by bringing them water to prevent drying out and by defending against predators.
The University of Delhi said in a press release that researchers had collected specimens of frogs from the Western Ghats forests of the states of Kerala, Tamil Nadu, Karnataka, Goa and Maharashtra during a 20-year-long fieldwork. They have identified the 12 new species following a revision of the night frog genus called Nyctibatrachus from the specimens.
The names of the new frog species are Nyctibatrachus acanthodermis, Nyctibatrachus danieli, Nyctibatrachus devein, Nyctibatrachus gavi, Nyctibatrachus grandis, Nyctibatrachus indraneili, Nyctibatrachus jog, Nyctibatrachus periyar, Nyctibatrachus pillaii, Nyctibatrachus poocha, Nyctibatrachus shiradi and Nyctibatrachus vrijeuni.
The three rediscovered frog species included Coorg Night Frog (Nyctibatrachus sanctipalustris), Kempholey Night Frog (Nyctibatrachus kempholeyensis) and Forest Night Frog (Nyctibatrachus sylvaticus). The first one was last reported 91 years ago while the other two had not been seen by researchers since they were reported 75 years ago.
Dr. S.D. Biju of the University of Delhi led the team of researchers from the Bombay Natural History Society, Zoological Survey of India and Vrije University in Brussels.
The Western Ghats is a mountain range that runs along the western coast of India, a region that has been identified as one of the ten biodiversity hotspots in the world. At least six of the 12 new species are sensitive to habitat loss, because of the small area they occupy. Therefore, immediate steps are required for their conservation, say researchers.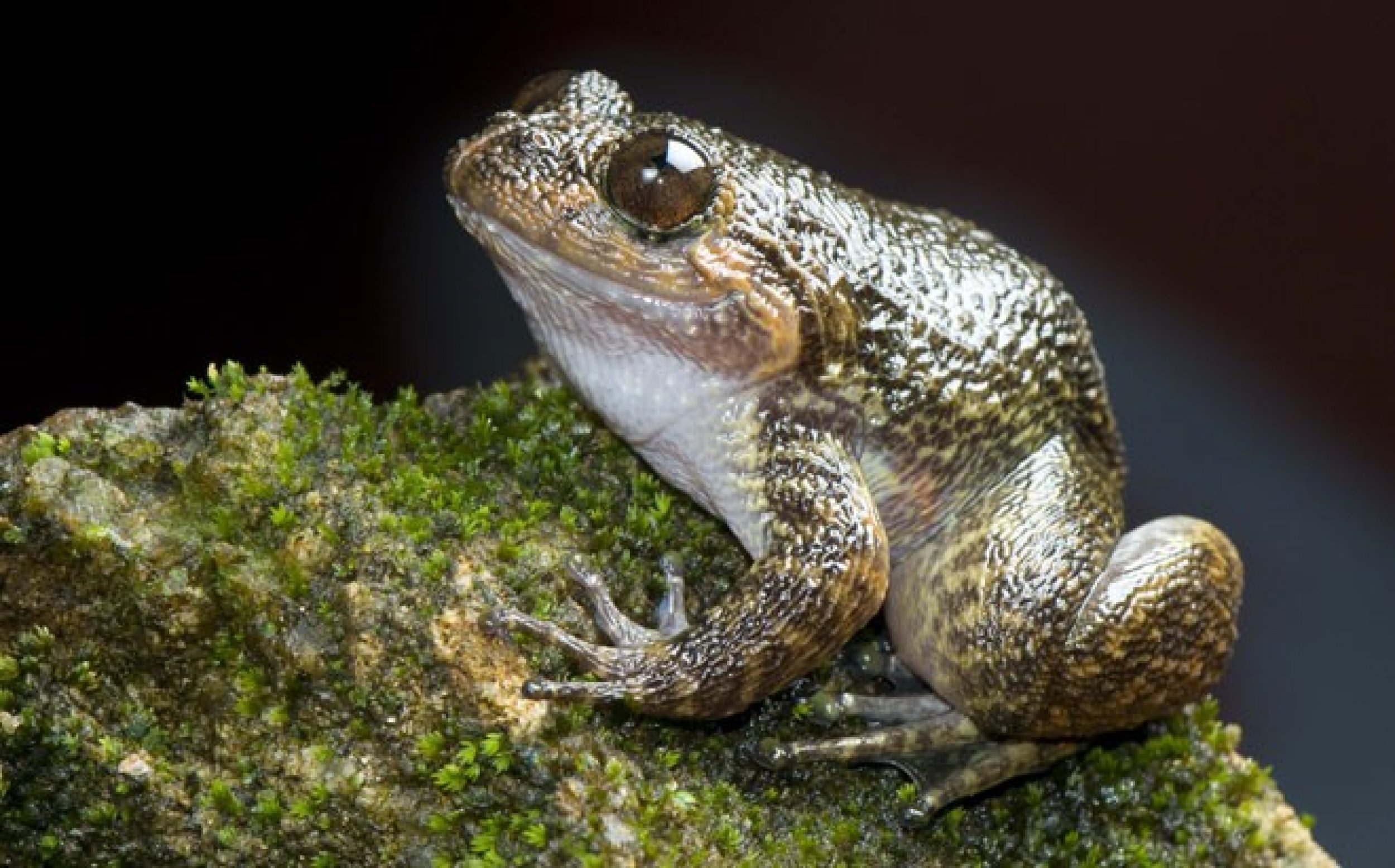 © Copyright IBTimes 2023. All rights reserved.