Indonesia Court Orders 10 Years In Jail For British-Canadian And Indonesian Teachers Over Child Rape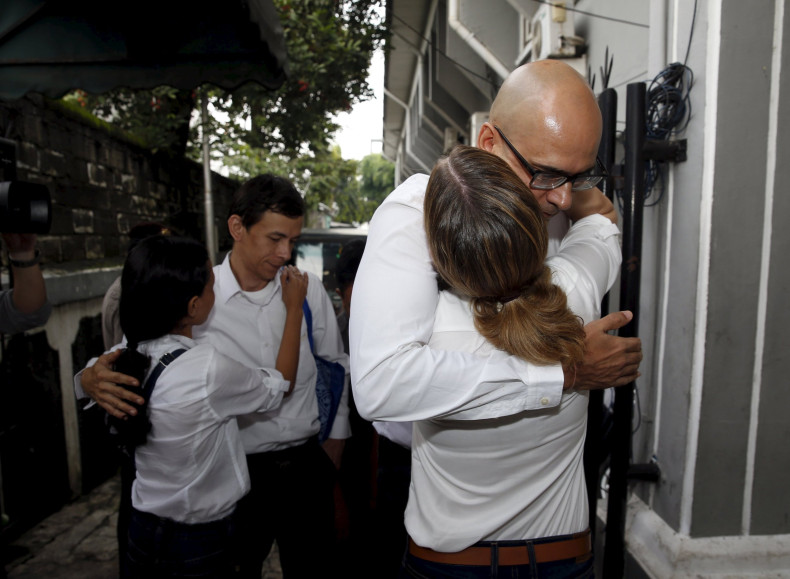 A court in Indonesia sentenced a British-Canadian teacher and an Indonesian teaching assistant to 10 years in jail on charges that they sexually assaulted three children at a popular Jakarta school. Neil Bantleman and Ferdinant Tjiong were convicted Thursday by the South Jakarta District Court for violating Indonesia's Child Protection Law and Criminal Code.
Bantleman, who was arrested last July, pleaded innocent to the charges and said he will challenge the verdict, according to the Associated Press (AP). The court also ordered him to pay a fine of $7,700 or spend six more months in jail. The parents of one of the affected children had sued Jakarta Intercultural School for negligence. They are currently seeking a compensation of $125 million.
"The defendant has deliberately committed violence and obscene acts," the judges said in their verdict. The principal and several other teachers from the school, however, said they believed Bantleman was innocent, the AP reported.
Tjiong, who was tried separately, was also told to pay a similar fine and ordered jail term, AP reported. The prosecutors had told the court, according to BBC, that the two school officials had repeatedly raped three boys, aged about five, over a period of several months. The boys had also testified in the court saying that they were sexually abused in "secret rooms."
However, the U.S. and British embassies have raised concerns over the handling of the case.
The U.S. said, according to BBC, that the prosecutors knew about the "lack of credible evidence" in the case.
The embassy said in a statement, Thursday: "We have been closely following the case of the JIS teachers. Any case involving allegations of child abuse is sensitive. Serious questions have arisen in this case regarding the investigative process and lack of credible evidence against the teachers. In light of this, we are deeply disappointed with this outcome. We look forward to the next steps in the legal process in which we hope that all the available facts in the case will be considered. We hope that the legal process as guaranteed by the Indonesian Constitution will be implemented in a fair and impartial manner. The broad international community is following this case closely. The outcome of the legal process and what it reveals about the rule of law in Indonesia will have a significant impact on Indonesia's reputation abroad."
The British embassy in Jakarta said it was "aware of concerns about irregularities" in the case, and was disappointed it was not allowed access to Bantleman, the BBC reported.
Bantleman said, according to the BBC, after the sentencing: "This is a complete miscarriage of justice. We'll continue to fight and appeal until the truth comes out, and the truth is that Ferdi and I never abused those kids."
© Copyright IBTimes 2022. All rights reserved.