Indonesia ISIS Threat? Islamic State Group Sympathizers Arrested As US Embassy Issues 'Emergency Message'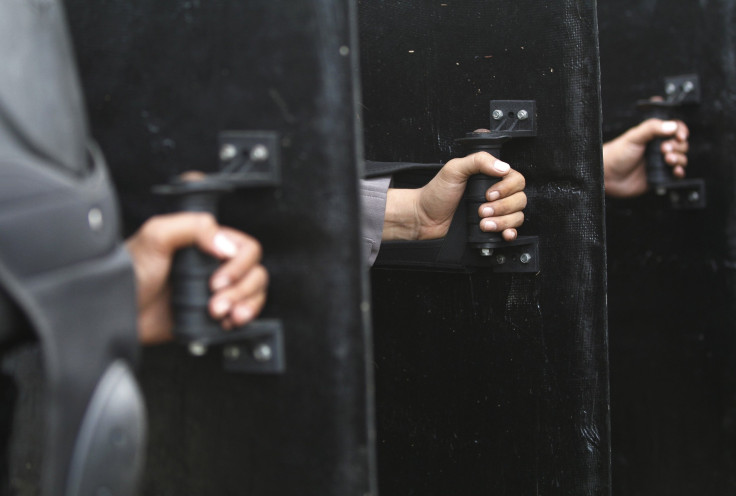 As the U.S. embassy in Indonesia issued a warning of potential security threats during New Year's Thursday, Indonesian police announced the arrests of seven individuals with suspected links to the militant Islamic State group, also known as ISIS, the Jakarta Post reported. The arrests came as countries across the world have been on high-alert, following arrests over suspected terrorist plots in Turkey and Belgium for the holiday season.
Three of the individuals said to be arrested were detained Thursday morning, officials said, as Indonesian authorities carried out a string of raids against East Indonesia Mujahidin sites. The militant group is believed to be an ISIS affiliate, and authorities are searching for its leader, who publicly pledged support for ISIS. Santosa, as the group also is known, has recruited for ISIS, analysts said. Authorities did not release information about the identities of the men arrested Thursday, but said more information would be released shortly.
Terrorist Attacks and Threats in Indonesia | FindTheData
There are believed to be some 1,000 ISIS sympathizers in Indonesia, Reuters said. The U.S. embassy in Jakarta warned specifically of a potential security threat for tourist beaches on the island of Lombok. The message made mention of the Senggigi beach, which is a main tourist strip on the island, but did not offer specifics about a possible threat.
The warning advised citizens to "exercise vigilance when in public places and using transportation, and avoid large crowds and crowded places," including holiday festivals without a visible security presence.
Indonesia is home to the world's largest Muslim population but sits thousands of miles from the ISIS stronghold in Syria and Iraq. The country has more than 190 million Muslims, but also has significant Christian, Hindu and Buddhist minorities. Indonesia has been known for its tolerant and Sufi-inspired understanding of Islam although some extremist groups have risen in recent years, the New York Times reported.
© Copyright IBTimes 2023. All rights reserved.