In Indonesia, Islamic State Group In Syria, Australia Funding Terrorism? ISIS Paid For Jakarta Attack, Official Says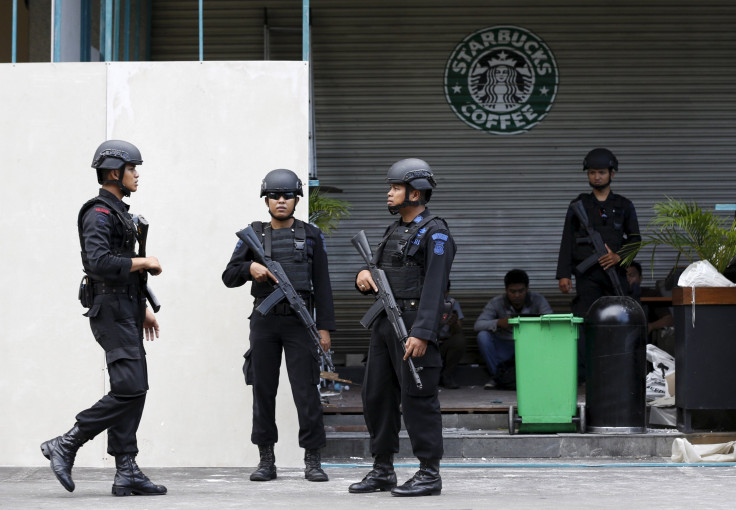 Indonesia's investigation into a terrorist attack in Jakarta last month has reportedly turned up international links. The country's security minister said Monday that some $800,000 worth of funding was found to have been sent to the Indonesian extremists from abroad, much of it coming from Australia and the Islamic State group's stronghold in Syria, Agence France-Presse reported.
"Right now our agencies are working very hard trying to monitor this financing support, because without financing I don't think they can move more aggressively," Luhut Panjaitan, the security minister, said Monday at a defense forum in Singapore.
The Jan. 14 attack, for which the Islamic State group, aka ISIS, has claimed responsibility, killed four civilians. Gunmen and suicide bombers targeted a Starbucks café in the country's capital, as well as a police post, and injured more than 20 people.
Indonesia Overview | FindTheData
Panjaitan said around $100,000 was believed to have originated in the Syrian city of Raqqa, the de facto ISIS capital, and about $700,000 originated in Australia. He did not offer further details on the funding but said that there was "good cooperation" between both countries, as well as Singapore. The weapons used in Jakarta were smuggled from the southern Phillipine island of Mindanao, the official said.
Amid earlier reports that some of the money may have come from Australia, the Financial Transactions and Analysis Centre, a financial tracking watchdog, said donors in Australia may not have known where their money was going, and they may have thought they were donating to charities.
The attack last month has stoked concern that ISIS could gain a foothold in Indonesia, the world's most populous Muslim-majority country. There are believed to be some 1,000 ISIS sympathizers in the country, which has historically been known for its Sufi-inspired and tolerant understanding of Islam. It has been noted that relatively few fighters — about 200 — have traveled to Syria from Indonesia, a country of 200 million Muslims.
Supporters of ISIS have increasingly carried out attacks overseas in recent months. The group has lost considerable territory to an international military campaign but continues to rule over large swaths of Iraq and Syria.
© Copyright IBTimes 2023. All rights reserved.