Indonesia's Peace Plan For Russia-Ukraine War Suggests Global South's Frustration With West
There appears to be a deep divide between the West and the Global South over the peace plan to counter Russia's invasion of Ukraine, which has severely disrupted the global economy. The disagreement became evident after Indonesia's Ukraine peace plan, proposed by Defense Minister Prabowo Subianto in Singapore, was met with scorn and disdain in Europe.
"I call on Russia and Ukraine to embark on an immediate cessation of hostilities," Subianto said at the Shangri La Dialogue in Singapore on June 3, highlighting that the ongoing conflict had a severe impact on the economies of Asian nations, Bloomberg reported. "Indonesia is prepared to contribute units to a potential UN peacekeeping operation."
In response, Josep Borrell, EU high representative for foreign policy, who spoke shortly after Subianto, noted there was a need for "just peace" and not "a peace of surrender."
"We need to bring peace to Ukraine, but it must be a just peace, not a peace of surrender," Borrell said.
Ukraine Defense Minister Oleksii Reznikov, who attended the meeting, also pointed out certain similarities between the Indonesian plan and China's proposal presented previously to end the war. Reznikov noted the idea of a ceasefire between Russian and Ukrainian troops and establishing a militarized zone between them, "sounds like a Russian plan, not an Indonesian plan."
Ukrainian foreign ministry spokesperson Oleg Nikolenko said any proposals for a ceasefire would allow Russia to regroup and reinforce.
"There are no disputed territories between Ukraine and the Russian Federation to hold referendums there," he pointed out.
In its 12-point plan, China presented its own suggestions to end the war, to which European Union politicians reacted with skepticism. The plans called to end Western sanctions against Russia, setting up humanitarian corridors for the evacuation of civilians, and measures to promote grain exports after global food supply disruptions increased last year. While Beijing claims it is neutral to the conflict, the West has criticized the country's refusal to condemn Moscow's invasion.
Notably, influential countries in the Global South such as India, Brazil and Indonesia have shown neutrality and avoided taking sides in the conflict to stay away from polarization. Nine Southeast Asian nations voted to support the United Nations General Assembly's resolution to condemn Russia's invasion of Ukraine and demand Moscow withdraw its forces.
The ongoing war in Ukraine has gravely impacted their economies through supply chain disruptions, and increasing global polarization.
Russia's invasion of Ukraine has also triggered discussions on inconsistent Western responses. A number of countries have held back from supporting Ukraine against Russia due to perceived "Western double standards," German Chancellor Olaf Scholz admitted last month.
"What they are struggling with is the unequal application of those principles. What they expect is representation on equal terms and an end to Western double standards," Scholz said in Berlin.
Meanwhile, Ihor Zhovkva, chief diplomatic adviser to Ukraine President Volodymyr Zelenskyy, said Kyiv's peace plan is the only way to end Russia's war in the country. He told Reuters last month that Ukraine has no interest in a ceasefire that aims to lock in Russian territorial gains.
"There cannot be a Brazilian peace plan, a Chinese peace plan, a South African peace plan when you are talking about the war in Ukraine," Zhovkva said in an interview.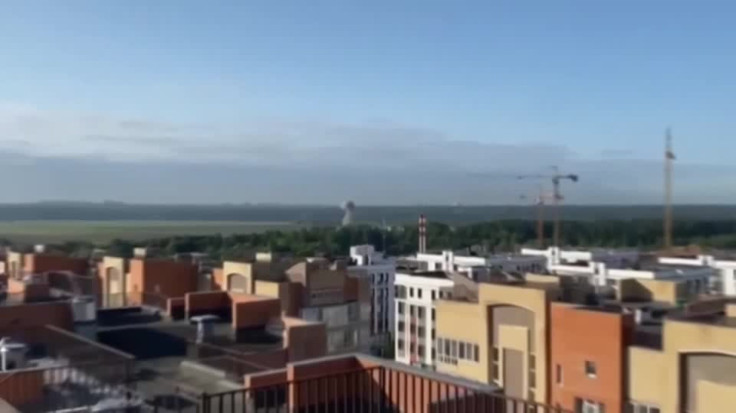 © Copyright IBTimes 2023. All rights reserved.