Infant Formula Recall: Gerber Product Pulled Over Potential Contamination
KEY POINTS
The recall affects certain lots of Gerber infant formula
Perrigo Company clarified its baby food was not affected by the recall
Customers can contact the company to get a refund
Perrigo Company has voluntarily recalled certain lots of Gerber infant formula products sold across the U.S. There are concerns over potential contamination.
The recall affects certain lots and sizes of "Gerber Good Start SootheProTM Powdered Infant Formula," the company announced on the U.S. Food and Drug Administration's (FDA) website. They may be contaminated with Cronobacter sakazakii, though the company clarified that "no distributed product has tested positive for the presence of this bacteria."
Cronobacter is naturally found in the environment, according to the U.S. Centers for Disease Control and Prevention (CDC). They can be on "almost any surface" though they tend to be good at surviving in dry foods such as starches, herbal teas and powdered milk.
Although Cronobacter infections are considered to be "rare," they can be life-threatening in infants, especially if they're premature, younger than two months old, are immunocompromised or had a low birth weight.
There have been no reports of adverse events related to the recalled product.
"This product is being recalled out of an abundance of caution due to the potential presence of Cronobacter sakazakii," the pharmaceutical company said.
The recall affects certain lot codes of the 12.4-oz, 30.6-oz and 19.4-oz "Gerber Good Start SootheProTM Powdered Infant Formula." They were produced earlier this year from Jan. 2 to 18 at the company's Gateway Eau Claire facility in Wisconsin.
The list of the specific lot codes and use-by dates can be found on both the FDA and Gerber websites. For instance, the affected 19.4-oz product had the lot code 301557652Z and use-by date of July 16, 2024. Several lot codes of the 30.6-oz and 12.4-oz products are affected.
"(N)o other products manufactured at this facility or any other of Perrigo's facilities are affected by this recall," the company noted. "No other lot codes are impacted by this recall."
Perrigo Company also clarified that its baby food products were unaffected by the recall, adding these products were made "in a completely separate location."
The recalled products were sold across the U.S. Those who bought the product after March 5 should check the lot codes and use-by dates. If you have the recalled product, immediately stop using it and dispose of it.
Affected customers can contact the Gerber Parents Resource Center at 1-800-777-7690 to request a refund or if they have any further questions.
"For over 130 years, Perrigo has been committed to meeting the needs of consumers — and the quality and safety of our products is our highest priority," Perrigo Company added. "As part of our rigorous protocols to protect the safety of families and infants, we are proactively taking this action."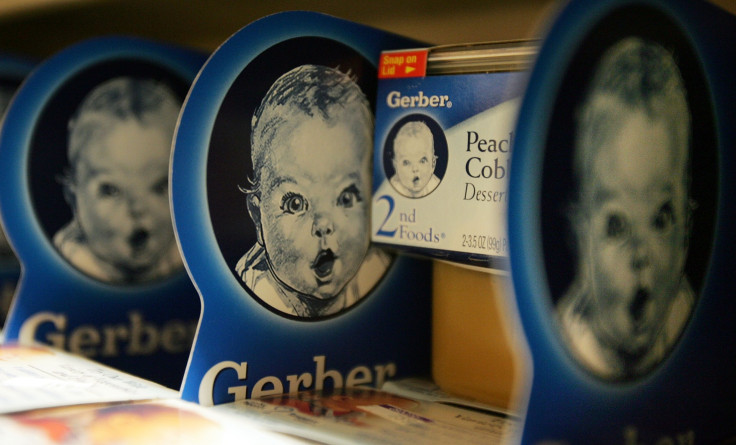 © Copyright IBTimes 2023. All rights reserved.