Infographic: The Highest-Valued Startups In The World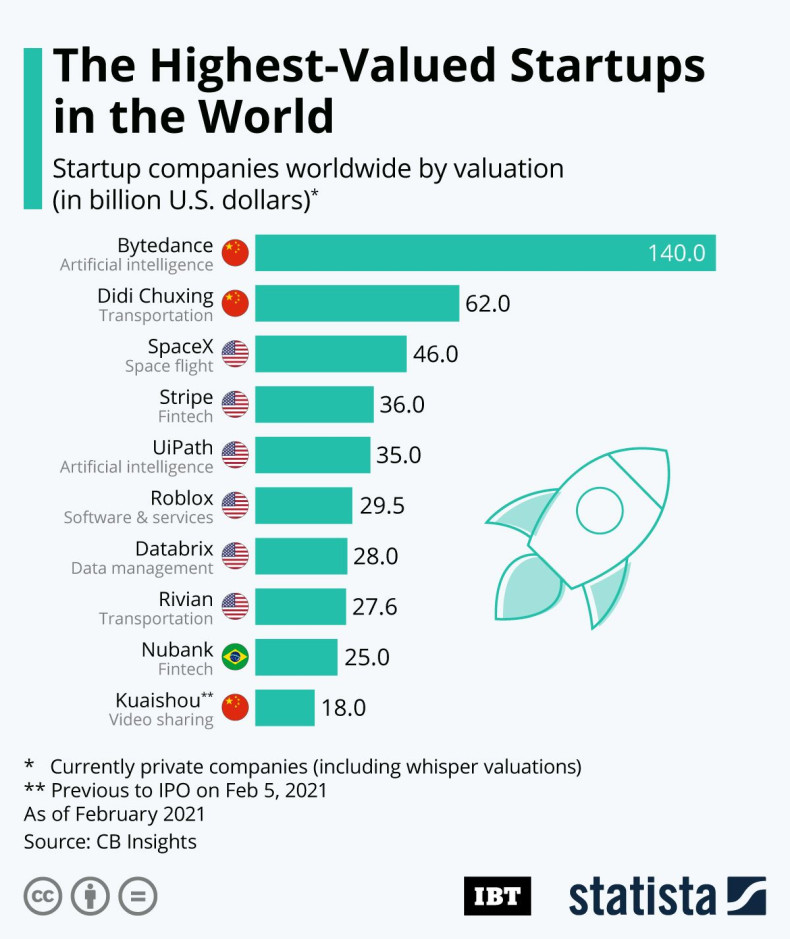 The top 10 of the world's most highly-valued startups lost an entry today when Beijing-based video sharing platform Kuaishou went public on the Hong Kong stock exchange. Previously to the IPO which raised upwards of $5 billion, the company occupied the number ten spot in the ranking at a valuation of $18 billion.
According to CB Insights, another Chinese unicorn, AI company Bytedance is the highest-valued startup – currently private, up-and-coming company – in the world. The parent company of TikTok is valued at $140 billion. Bytedance runs the content platform Toutiao in China, which uses machine learning to tailor a newsfeed for each individual viewer out of traditional and new media sources.
The second highest-valued startup according to CB Insights is also from China – ride-hailing service Didi valued at $62 billion, while Elon Musk's space company SpaceX takes third place in the list of unicorns, valued at $46 billion as of January. U.S. companies make up 60 percent of the top 10, the remaining startups being Chinese or Brazilian.
According to CB Insights, there are more than 500 unicorn startups (companies valued at $1 billion or more) in the world as of November 2020.