Visa Bets Big on UK Fintech Startup Currencycloud with $80 Million Funding
KEY POINTS
Currencycloud makes payment software for banks and fintech firms
U.K. startup raises $80 million in funding round led by Visa and SAP
Company operating in Europe and North America eyeing Asia foray
Visa treasurer Colleen Ostrowski to join Currencycloud's board
Visa has bet big on U.K.-based financial technology startup Currencycloud that powers cross-border payments for payment apps. The credit card company has joined hands with SAP's venture arm Sapphire to lead an $80 million funding round for Currencycloud.
Currencycloud sells payment software that processes international transactions to banks and fintech firms. The background app powers its more famous fintech peers like Monzo and Revolut, a report on the CNBC website said.
"We call the segment embedded finance," Currencycloud CEO Mike Laven told CNBC. It means the company's product runs in the background to power the payment platforms of big banks and fintech firms. "We're probably the most important business that you've never heard of. But that's conscientious on our part. We do not have a strategy where we compete with our customers."
Currencycloud's latest funding round apparently attracted the attention of the likes of Google, an investment arm of the World Bank, French lender BNP Paribas and Japanese bank SBI, the report says. Visa's treasurer, Colleen Ostrowski, will join Currencycloud's board following the deal.
Currencycloud counted Visa as a strategic investor, according to Laven. Visa would also provide its clients access to Currencycloud's technology. The firm worked with a number of payment banks in the U.K. including Revolut, Monzo and Starling.
"Their end-user customers, for the most part, will never see that we're there," the report quoted Laven as saying. "It's not as sexy, but it's incredibly good business." Currencycloud's product Spark allows clients to collect, store, convert and pay in 35 currencies.
Asia was the latest geography in the minds of Currencycloud. Laven said that business-to-business fintech — already populated by competing payment processors like Stripe, Adyen, and Checkout.com — was "much larger than the consumer business" and "more profitable," though a tougher grind.
The company was in no hurry to get profitable though that was a possibility with the current round of funding, he said. The management's thinking was that there was room for further growth before becoming profitable. "Our emphasis right now is not on profitability, our emphasis is on the strength of our offering and expansion into other markets."
The firm's largest market was Europe and it had been increasingly investing in North America. Asia was another juicy market whose rising fintech adoption rate was inviting more investment, he added. The company had noticed the rising popularity of Chinese payment apps like Alipay and WeChat is, Laven said.
Visa's investment in Currencycloud came soon after a $5.3 billion acquisition of Plaid, a company that specialized in interface application linking fintech apps with bank accounts. The behind-the-scenes 'plumbers' or embedded app makers have been evoking much interest lately with Checkout.com recently winning a $230 million round and Stripe raising $250 million last year.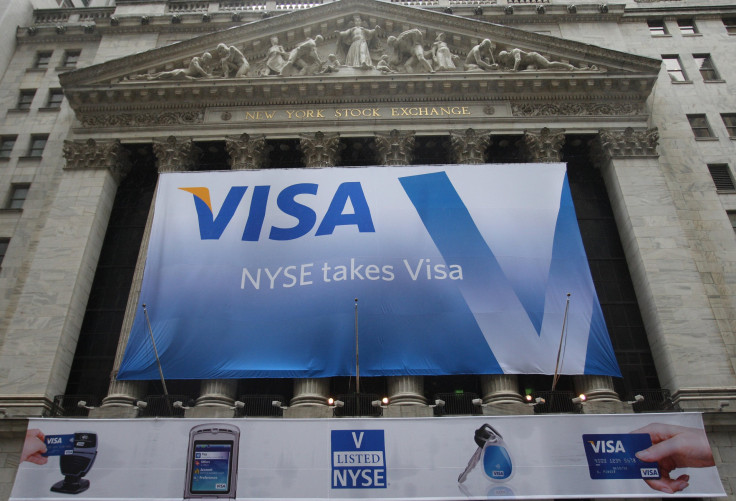 © Copyright IBTimes 2023. All rights reserved.