Inhaled Insulin: FDA Approval Of MannKind's Afrezza Gives This Class Of Diabetes Therapies New Lease On Life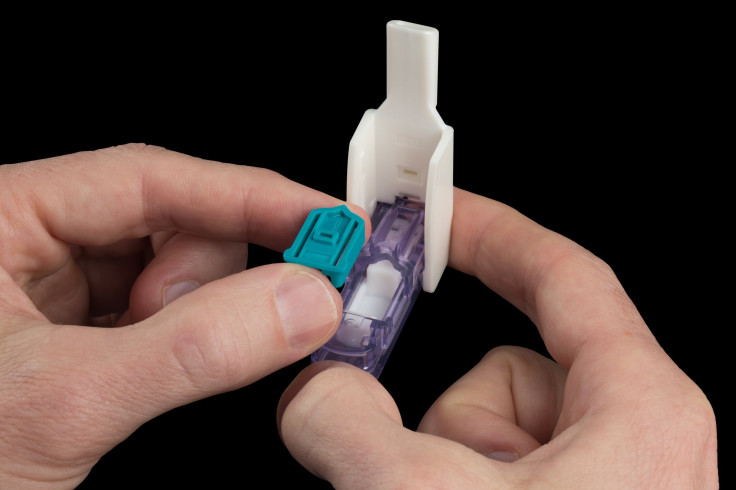 Almost seven years since inhaled insulin appeared to have been an idea whose time had come -- and gone -- the MannKind Corp.'s (NASDAQ:MNKD) success in securing U.S. Food and Drug Administration marketing approval for its Afrezza Inhalation Powder has breathed new life into this class of treatments for adults with diabetes mellitus.
The first inhaled-insulin offering to win FDA marketing approval did not have a happy history. Pfizer Inc.'s (NYSE:PFE) Exubera was available in the U.S. between September 2006 and October 2007, but the major drug manufacturer pulled the plug when it failed in the marketplace, where competing products historically have been administered by injection.
Alfred E. Mann, MannKind's founder, chairman and CEO, seems unlikely to follow in Pfizer's footsteps should Afrezza's sales falter in its first year or so on the market. Announcing its FDA approval on Friday, Mann said in a statement, "We are excited for patients, as we believe that Afrezza's distinct profile and noninjectable administration will address many of their unmet needs for mealtime insulin therapy, and has the potential to change the way that diabetes is treated."
Afrezza is a rapid-acting inhaled insulin that is administered either at the beginning of each meal or within 20 minutes of starting it.
About 29.1 million Americans, or 9.3 percent of the U.S. population, are believed to have diabetes, according to the "National Diabetes Statistics Report, 2014" prepared by the Centers for Disease Control and Prevention. Accordingly, Afrezza's addressable market is massive.
Equity investors and traders appeared to be focusing on the size of this addressable market after the close of trading on Friday, when MNKD's share price advanced in the postmarket session to $11.00 from $10.00, a gain of $1.00, or 10 percent, following the FDA announcement of Afrezza's approval.
Animal spirits in the stock market may have been restrained -- a little or a lot -- by the FDA's noting that Afrezza has a Boxed Warning advising that acute bronchospasm has been observed in patients with asthma and chronic obstructive pulmonary disease (COPD). As a result, the agency pointed out Afrezza should not be used in patients with chronic lung disease, such as asthma or COPD.
Based in Valencia, Calif., MannKind is also being required to conduct four postmarketing studies for Afrezza. According to the FDA, the drug's efficacy and safety were evaluated in a total of 3,017 clinical-trial participants -- 1,026 with type 1 diabetes and 1,991 with type 2 diabetes.
© Copyright IBTimes 2023. All rights reserved.