Intel Says Sales Hit by Hard Drive Shortage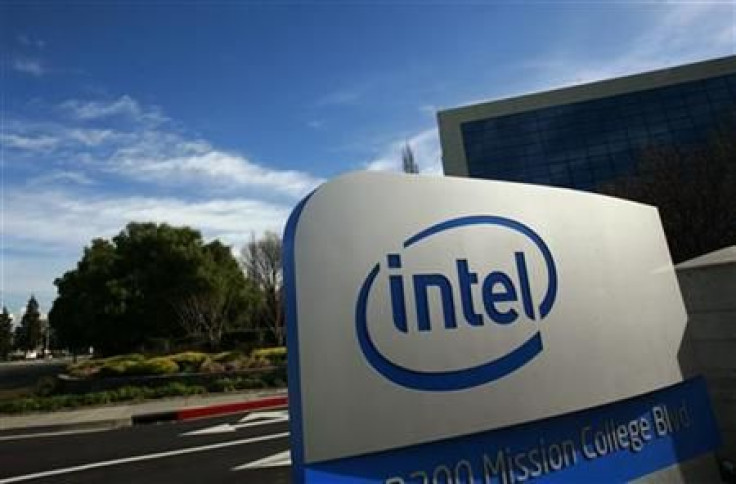 (Reuters) - Intel Corp warned that hard-disk drive supply shortages would hurt its current-quarter revenue, the latest heavyweight in the PC industry to caution about the effects of flooding that has crippled factories in Thailand.
The warning sent shares of the world's top chipmaker down 4.8 percent and weighed on Wall Street.
Hundreds of people have died in flooding in Thailand that has caused billions of dollars in damages since late July and disrupted international supply chains in the PC and automobile industries.
PC makers have been scrambling to buy increasingly scarce hard drives after the flooding shut down factories in the country, which is the world's No 2 exporter of the components.
In the last two weeks, as the supply became more apparent, we saw a substantial change in our order rate. Most of our customers are concerned the shortage will continue -- especially through the early part of the first quarter, Intel Senior Vice President Tom Kilroy told analysts on a conference call.
Major PC makers including Hewlett Packard, Dell, Lenovo and Acer since October have warned to varying degrees that they may build fewer PCs as they use up the current stock of hard drives and struggle to replace them.
Intel said its customers are reducing their stock of chips in anticipation of the hard drive shortage continuing early next year, although it said it still expects sales of PCs to be up in the fourth quarter.
This is Intel coming to terms with it, said Stifel Nicolaus analyst Kevin Cassidy. I think Intel sees a lag effect as inventory gets worked down. Then they'll see an accelerated effect as inventories rebuild.
Cassidy and other analysts pointed to graphics chipmaker Nvidia as among the only big players in the PC supply chain that have not warned investors about the effects of the drive shortage. Its shares were down 3 percent at $14.45.
Damage caused by the floods is expected to shrink global hard drive output by about a third in the current quarter.
Western Digital, the hard drive manufacturer hit hardest by the floods, this month resumed production and warned of tight global supplies into next year.
California-based Western Digital, which vies with Seagate Technology for the title of the world's largest maker of hard drives, expects a world shortage of 60 million hard drives in the December quarter.
Seagate's Thai plants have been largely unaffected by the catastrophe, but production has been curtailed due to tight component supplies as factories of some key suppliers were flooded.
Intel Chief Financial Officer told investors on the call that he expects the shortage to accelerate the adoption of solid-state drives as the main storage devices in PCs.
Made with NAND semiconductors, solid-state drives are much faster than hard drives but are also a lot more expensive and are currently used only in high-end PCs like Apple's MacBook Air.
Intel said quarterly revenue is now seen at $13.7 billion, plus or minus $300 million, below a previous forecast of $14.7 billion. Analysts' average forecast is $14.65 billion, according to Thomson Reuters I/B/E/S.
Intel said non-GAAP gross margin is expected to be around 65.5 percent versus previous expectations of 66 percent.
Intel shares were down 4.8 percent to $23.82 in afternoon trading Monday.
© Copyright Thomson Reuters 2023. All rights reserved.