International Army Games 2016: Russia, Kazakhstan Host Olympic-Style Military Drills With Over 3,000 Troops From 20 Countries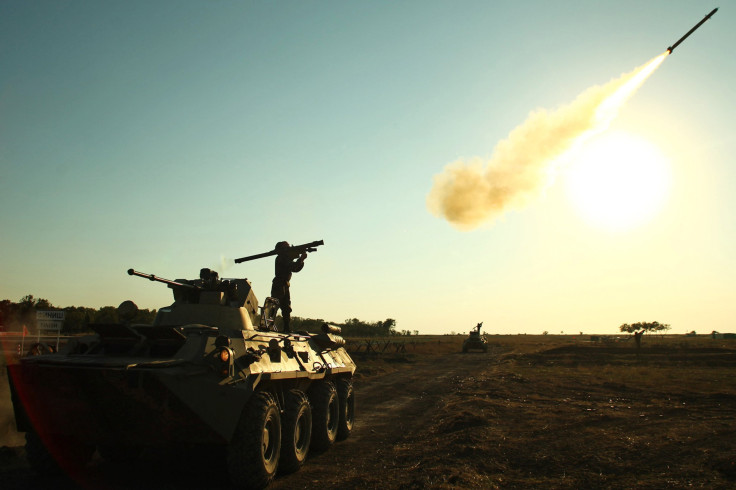 The International Army Games kicked off in Russia on Saturday with over 3,000 military personnel from 20 countries participating in the Olympic-style military drills. Russian Defense Minister General Sergei Shoigu inaugurated the annual event, which began with a tank biathlon competition and would continue until Aug. 13.
Unlike previous years, this year's competition is taking place in two countries — Russia and Kazakhstan — and includes 23 events in field, air and marine training. According to the Russian defense ministry, the competition features 121 teams from Russia and 19 countries, representing Europe, Asia, Africa and Latin America. In addition, 11 other countries have sent over their representatives to observe the competitions that are expected to test the combat readiness of tanks, fighter jets, snipers and many other disciplines.
"Most representing teams are from China and Kazakhstan," the Russian defense ministry reportedly said. "The Chinese military will participate in 22 competitions, and the teams from Kazakhstan — in 21. The Russian team will participate in all the 23 competitions."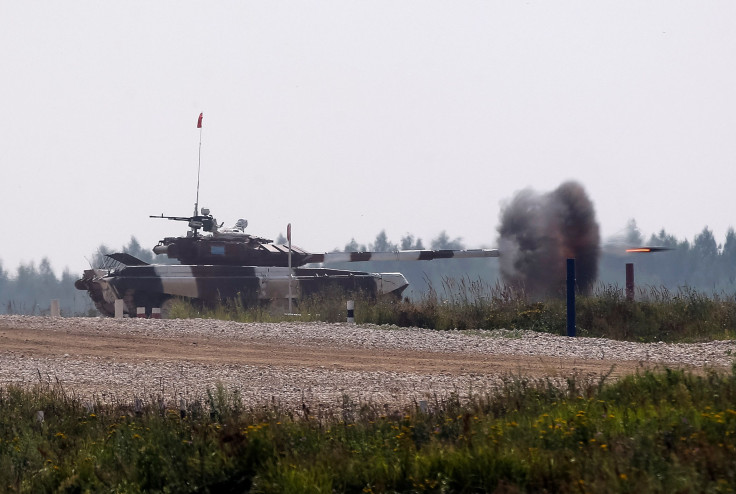 According to Maj. Gen. Yang Jian, the head of Chinese People's Liberation Army, the International Army Games "cover the main battlefield situations that troops of different arms may encounter in real operations and the contents of the competitions highlight combinations of military skills and physical fitness, technics and tactics as well as individual and team actions, in order to capable of reflecting the overall training level of the troops."
Russia reportedly invited 47 countries, including the U.S. and other NATO allies. However, Greece appears to be the only NATO country to send a team, which will participate in the sniper competition, to the International Army Games.
Here's a list of all the 23 competitions, of which 17 contests are for the Army, two for the Navy and three for the Air Force: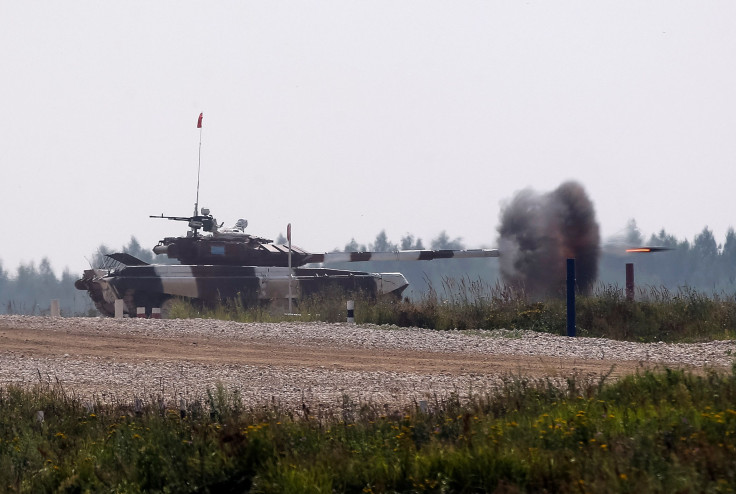 © Copyright IBTimes 2022. All rights reserved.
FOLLOW MORE IBT NEWS ON THE BELOW CHANNELS