International Opinion Increasingly Favorable To China: Survey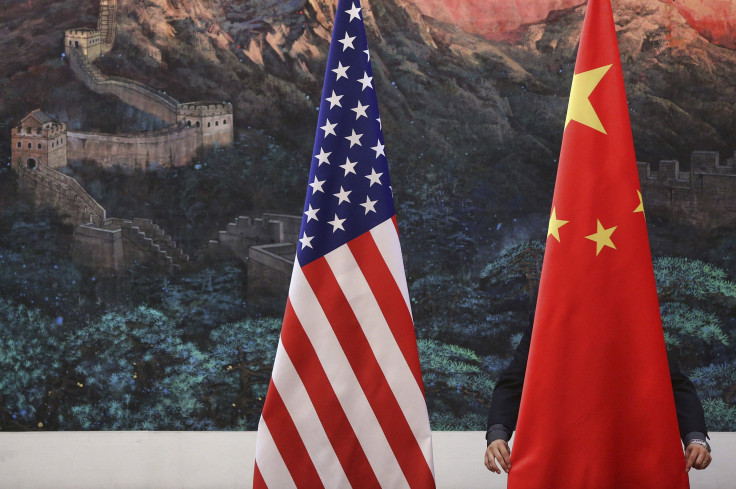 Despite growing international concern about Chinese-backed computer hacking and the South China Sea territory disputes with several neighbors, a new survey has revealed that China is being seen in an increasingly favorable light by people around the world. Findings from the Pew Research Center show that China is closing in on the U.S. in global favorability.
The survey found that most people see China replacing the United States as the world's No. 1 superpower at some point. In a survey of 40 countries, a majority in 27 countries said China will or already has replaced the U.S. as the world's leading power.
The view of China has become more favorable across the 35 countries surveyed this year and the last. In 2014, Pew said, a median of 49 percent had a positive view of China across these countries, but in 2015 it is 54 percent. Negative views fell from 38 percent to 34 percent.
Under the leadership of President Xi Jinping, China is making a concerted effort to be a global leader, although its military reach is still vastly inferior to the United States'. China has ramped up its influence around the world through expanded trade, aid, investment and soft power -- whether it is welcomed or not.
China's proposed Asian Infrastructure Investment Bank aims to be the development bank for Asia, with the goal of rivaling the International Monetary Fund and the World Bank. In April, state-run media gave significant play to the Chinese military's role in evacuating foreigners out of war-torn Yemen. The purpose was twofold: to take on humanitarian responsibilities and also to show the capabilities of the country's expanding military. Similarly, China insists its land reclamation in disputed areas of the South China Sea is for humanitarian reasons and to maintain stability of the region, something neighbors like the Philippines and Vietnam strenuously dispute, charging that China is making a territorial grab.
Under Xi, plans to revamp China's international image have had an effect. Pew reports that a median 55 percent of people across the countries surveyed have a favorable opinion of China. The most favorable views are concentrated in Africa and Latin America, where China is engaged in economic cooperation and invests heavily in infrastructure and production of commodities such as oil. That positive image does not, however, extend to human rights: A median of 45 percent of people surveyed in 39 countries say the Chinese government does not respect the personal freedoms of its people. That's 11 percentage points more than people who say it does.
© Copyright IBTimes 2023. All rights reserved.