Is The Partnership Between China And Latin America Paying Off?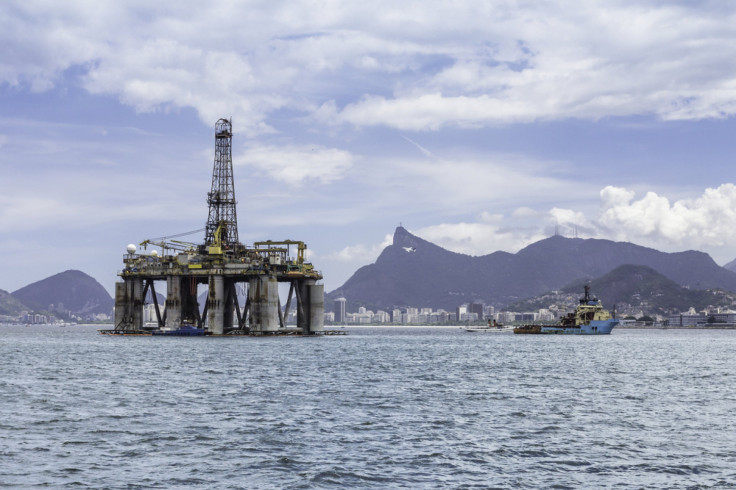 With China's manufacturing sector in decline, foreign investment may be the country's quickest path to economic recovery. In addition to Africa and East Asia, Beijing is pouring big money into Latin America. Chinese projects and investments have been popping up all over the continent, from oil drilling to infrastructure construction. But the payoff that China is seeking isn't always a financial one.
While the United States, with $41.5 billion in 2012, is still the biggest foreign investor in Latin America, its level of investment is declining while China's is rising.
In 2012, China's foreign investment overall hit a new high of $87.8 billion, according to a United Nations Economic Commission for Latin America and the Caribbean (ECLAC) study. Latin America accounts for 13 percent of that - about $11.4 billion in 2012, a significant increase from the $120 million of 2004. All told, between 2005 and 2013, China invested $102.2 billion in the region, according to Boston University.
Is China getting its money's worth?
Here's a progress report on five key projects:
Running for the deepwater oil: investment in Brazil's offshore Libra site
The project: Brazil's Libra site, discovered in 2010, is estimated to hold 12 billion barrels of oil, which would be enough to supply the world's demand for three months. The promising site will be managed by Brazil's state-run Petrobras (NYSE:PBR) and a consortium of foreign firms including Netherlands-based Royal Dutch Shell (NYSE:RDS.A), France-based Total SA (NYSE:TOT), and two Chinese firms: CNOOC Ltd. (NYSE:CEO) and privately held China National Petroleum Corp.
The consortium will invest $500 million in Libra this year, reported Chinese state-controlled newspaper China Daily. It is undisclosed how much of that investment comes from China.
What's in it for China? When Brazil discovered deepwater oil resources off its shores, the government expected around 40 oil companies to bid for a piece of the action in an international call for offers last September. Only 11 companies participated in the auction.
International giants such as BP (LON:BP), Exxon (NYSE:XON) and Chevron (NYSE:CVX) passed on the auction, arguing that Libra's promise might not be worth it. "Not everybody is convinced Libra will live up to its promise," Brazilian geologist and former head of geophysics at Petrobras Wagner Freire said. "Strategically, I don't think [oil companies] want to deal with Petrobras and the government. You can obtain good oil elsewhere."
Indeed, the requirements for the auction were strict. The rights to explore and produce oil from the area will go to the consortium, with Petrobras taking a minimum 30 percent stake, and, per Brazilian law, running exploration and production in the area as Libra's operator.
But China went into the auction with its two biggest energy companies and got a large chunk. China's interest in Libra made sense, according to JP Morgan's analyst Caio Carvalhal, because it is not as risky as it looks. "There is high certainty it will be developed," he told Bloomberg. He also added that state-owned companies, such as CNOOC, would be more willing to work with Petrobras, also state-owned, than private companies.
Has it paid off? Drilling of the Libra site will begin in the second half of this year.
Funding dreams of global trade: the Nicaragua Canal
The project: In Nicaragua, China is funding more than infrastructure: It is funding a country's lifelong dream. Nicaragua has wanted its own canal since the 19th century, when it rivaled Panama for control of the waterway. The U.S., which was funding the project, chose Panama. Nicaragua, with no foreign funding, was left adrift.
That is, until a Chinese company called HK Nicaragua Canal Development Investment came into the picture. In August 2013, President Daniel Ortega announced that a $40 billion contract had been signed with the Hong Kong-based company that allowed it to design a route and start construction in December 2014 and manage the canal for 50 years.
What's in it for China? International experts have bet against the canal. Though not technically impossible to build, the Nicaragua canal "will end up being $60 billion instead of 40," said Jean Paul Rodrigue, a transportation expert at Hofstra University in New York. "It is just going to be a colossal waste of resources."
However, China might be in it not for financial reasons but to control a trade route independent from U.S.-managed Panama. "Money is totally irrelevant in this case," said Roberto Troncoso, former president of the Asociación Panameña de Ejecutivos Empresariales (Panamanian Association of Business Owners). "We are talking about world hegemony. China wants to expand its power -- whoever controls world trade, controls the world."
Has it paid off? The canal project is still in development, with viability studies currently being produced.
The survival of the best connected: investment and politics in Venezuela
The project: With $50 billion, Venezuela is the largest recipient of Chinese investment in Latin America, according to the Boston University study. The latest project is a $14 billion investment from Chinese state-owned oil company Petroleum & Chemical Corporation (Sinopec) in an oil project in Orinoco, in a deal signed in September 2013. The same project received an extra $14 billion from CNPC barely days later -- making a grand total of $28 billion.
Venezuela has been leaning on China for the past seven years as a moneylender, both in the form of infrastructure projects and direct loans. In 2008, China's Development Bank agreed to lend Venezuela $46.5 billion, according to a study from Tufts University. Almost all of it was backed by oil sale contracts. To date, the Caracas government has received $36 billion in loans and 60 percent of Venezuela's oil exports to Beijing is in repayment of that debt.
What's in it for China? For Venezuela, China is more than just a trade partner. President Nicolás Maduro said that it was the wish of late Comandante Hugo Chávez to deepen the relationship with China. During his visit to Beijing in September 2013, Maduro suggested the creation of a binational commission to plan the economic development of Venezuela in the next decade.
For China, however, the deal is different. Loyalty has little to do with it. "China is investing for strategic reasons," Mark Jones, Latin America expert at think-tank Baker Institute, told Al Jazeera. By keeping tabs on the country with the largest oil reserves in the world -- as the OPEC recently named Venezuela -- China will gain more control over international trade and expand its influence in Latin America.
Has it paid off? The Orinoco oil project is currently yielding 1.2 million barrels of oil a day, and Petróleos de Venezuela, which leads the extraction, predicts it could increase to 2 million this year. As for the suggestion of a closer political relationship, Beijing has yet to respond to Maduro's proposal.
Old friends, new partners: reviving the Cienfuegos refinery in Cuba
The project: In June 2010, China signed a contract with President Raúl Castro to invest the $6 billion needed fund the expansion of the Cienfuegos oil refinery, the largest in the country. China backed its investment with its shares of Venezuelan oil, and Chinese equipment arrived in the island as early as a month later. Planned work was to end in 2015, upping production of the refinery from 65,000 barrels a day to 150,000.
What's in it for China? China and Cuba have a long history of cooperation, dating back to the Cuban Revolution of 1959 and steeped in their shared Communist ideology. Today, their relationship is as strong as ever but it is based on trade rather than Marxist ideals.
Cuba is currently working hard to open its economy to the world with a slew of reforms that go from encouraging private entrepreneurship to allowing Cubans to buy cars from abroad. Beijing has been pushing Havana to open its market through reforms, drawing upon its own experience in the last three decades, when China allowed its private sector and entrepreneurship to flourish, stimulated foreign investment, and promoted internal consumption.
Has it paid off? The Chinese government delayed funding of the Cienfuegos expansion last year for the time being, arguing complications in their agreement with Venezuela. The project is currently stopped.
Digging for resources: the purchase of Las Bambas copper mine in Peru
The project: Peru has been the recipient of the latest Chinese investment -- the purchase of Las Bambas mine, in southern-central Peru, from Swiss-based company Glencore Xstrata PLC (LON:GLEN), announced on Monday. Chinese consortium MMG Ltd. (HKG:1208) bought the mine for $5.8 billion, the largest transaction for a mining site in the history of Peru.
What's in it for China? China first approached Latin America looking for natural resources, so it was just a matter of time before it got to resource-rich Peru -- the Andean nation is the 2nd-largest producer of copper in the world, and 5th largest of gold, according to its Ministry of Energy and Mining.
With this investment, China raised the total amount of investment in Peruvian mining to $15 billion for this year, according to estimates by the Sociedad Nacional de Minería, Petróleo y Energía (Peruvian National Society for Mining, Oil and Energy)
Has it paid off? Las Bambas will start production under Chinese management in 2015. With this last acquisition, the Asian giant controls a third of Peru's mining sector, according to the Peruvian Chamber of Commerce.
FOR FREE to continue reading
✔️ Unlock the full content of International Business Times UK for free
offer available for a limited time only
✔️ Easily manage your Newsletters subscriptions and save your favourite articles
✔️ No payment method required
Already have an account? Log in
© Copyright IBTimes 2023. All rights reserved.