US Charges Against Chinese Hackers Meant As Warning on Corporate Spying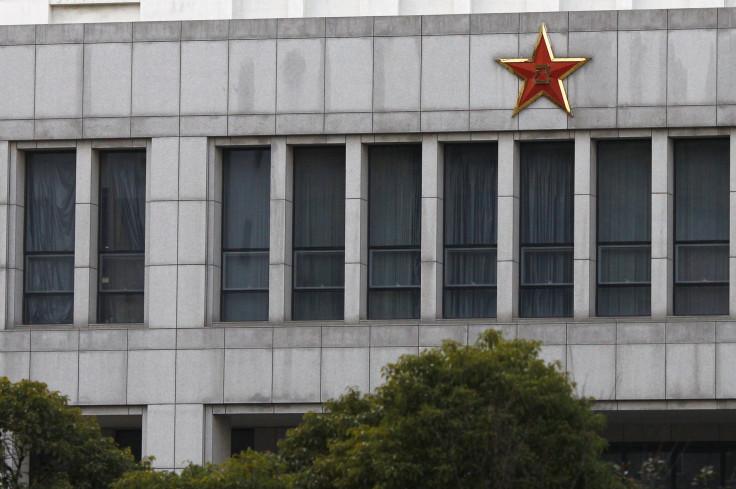 It's unlikely -- to say the least -- that Beijing will allow five members of the People's Liberation Army to stand trial in a U.S. court on charges of cyber-espionage. So why is the Department of Justice insisting it will prosecute the officials for hacking private American companies to steal corporate secrets?
Chinese officials responded to Monday's indictment by saying the charges have no merit -- and are hypocritical, besides. But analysts say the case is persuasive.
"[The U.S.] did an exceedingly good job of putting the case together," Professor Abraham Wagner of the Columbia University School of International and Public Affairs told International Business Times. "It's extremely explicit."
A lot of the research in the indictment was revealed in 2013 by Mandiant, a U.S. computer security firm, in a report that analyzed hundreds of cybersecurity breaches since 2004 known as "Advanced Persistent Threats." The 76-page analysis concluded that an entire Chinese military unit was dedicated to hacking U.S. companies and stole hundreds of terabytes worth of data from 141 companies.
As for allegations that the U.S. also conducts digital spying, Edward Snowden's disclosures offered no evidence that the National Security Agency was feeding intelligence to specific U.S. companies for corporate advantage -- which was clearly the Chinese hackers' goal. But American officials might consider gaining information that could help shape trade agreements a legitimate effort to protect national security, reported The New York Times.
China is hardly the only country that's home to hackers attacking U.S. computer systems. A massive cyberattack on the U.S. Navy's network in February was attributed to hackers supported by the Iranian government, as were attacks against U.S. banks in 2013. The Syrian Electronic Army, if not directly part of President Bashar Assad's regime, works on its behalf. Saudi Arabia, Russia and Eastern European countries are also suspected, but there isn't any hard evidence linking these hackers to their governments.
"The reason for doing what [the Chinese] are doing is to improve business," said Kevin Albano, the director of threat intelligence at Mandiant. "[They are] taking espionage and applying it economically."
"I don't know that we'll ever see something that's exactly like in China, that's very organized, that has a specific purpose with what they are doing," Albano said.
The U.S. indictment is a strong warning to Beijing to back off, said Maxim Weinstein, a security advisor at Sophos, a British and American security firm.
"When you're spying over the Internet, it's much more difficult to identify individuals and hold them as accountable," Weinstein said. The fact that the U.S. was able to pinpoint individuals indicates it probably knows a lot more than it disclosed. The startlingly detailed indictment is "sending a message to the Chinese saying, 'We know who this was, and we know a lot more.'"
Espionage is nothing new, but the Internet has vastly changed the scope and scale of what is possible.
"The Chinese are simply ahead of everyone else," Wagner said. "We need to basically redouble the efforts in investments we're making to secure the sites that will get attacked. We wasted the entire decade of the '90s while the Internet grew around the world by failing to build the adequate security that we need."
In addition to beefing up security, the international community must build a consensus on the consequences for cyber-espionage. That may be more difficult than developing safer websites.
© Copyright IBTimes 2023. All rights reserved.