Investors Pump Money Into Stocks Hoping For A 'Goldilocks' Moment: Daily Markets Wrap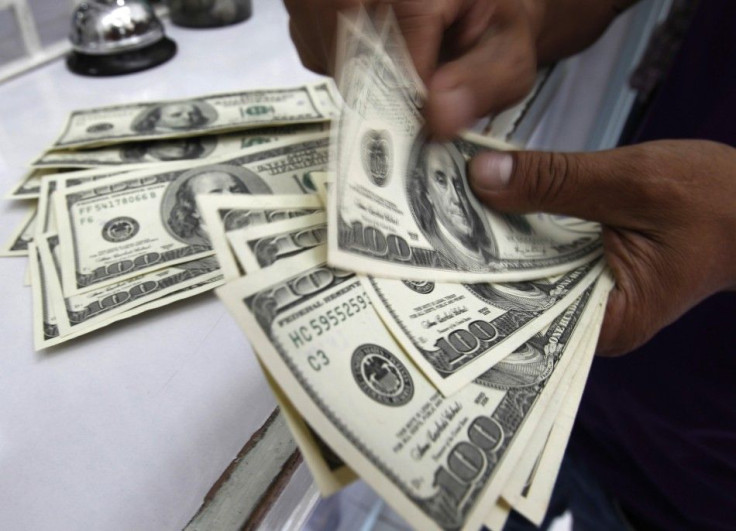 Risky assets rose on moderately bad news Thursday, as investors seemed to place a paradoxical bet that a slowdown in economic growth would jolt the U.S. central bank into action -- inflating the prices of stocks, commodities and other assets --- while at the same time assuming the slowdown would not be so harsh as to derail the current recovery.
Dubbed a reverse Goldilocks moment by market observers, the dynamic entails investors pouring cash into equities in the hopes the economy will turn cool, but not too cold.
Today's session has confirmed the unusual paradox between bad news and higher prices as something unlikely to recede, David White, a trader with Spreadex, told the Associated Press, explaining the historically low rates in fixed-income were pushing investors who were chasing yield into riskier assets like commodities and stocks.
Global equities caught a bid this afternoon as policy-makers endorsed plans to keep rates at record lows until 2014, adding weight behind the hand that pushes income-seeking investors into riskier assets to find a return.
Here's a look at how the markets fared:
Stocks. The benchmark S&P 500 settled up 1.37 percent at 1,387.51. U.S. gains followed a day of buying pressure across world stock markets. Stocks traded in mainland Chinese exchanges were especially in demand, a result of investors pouring money into those equities following the recent removal of limits on foreign investment. Across Europe, stocks retreated only in Greece, Spain and Portugal, considered the three financially weakest nations on the Continent.
Bonds. The steam came out of the Treasury note party as yields rose to 2.064 percent. Bond yields also rose for safe-haven German bunds, which track U.S. bond movements, and offerings by Portugal, which is being punished by the market as the sick man of Europe du jour. Italian and Spanish debt rose after somewhat disappointing auctions.
Currencies. The dollar dropped significantly, with the dollar index down 0.51 percent and moving below the 100-day moving average. The direction was not followed by other currencies, which rallied by comparison. The exception was the Japanese yen, which moved in tandem with the dollar. The euro rose to $1.3190; the British pound was recently quoted at $1.5963
Commodities. Crude oil for delivery in New York went up 99 cents to $103.69 per barrel on the New York Mercantile Exchange. Natural gas, the perennial laggard of the energy markets, was flat. Agricultural commodities mostly rallied, as did futures for both industrial and precious metals. Copper was up 2.23 percent to settle at $3.7205 per pound. Gold was up 1.22 percent to settle at $1680.6 per ounce.
© Copyright IBTimes 2023. All rights reserved.