Investors Shift To Safer Stocks On Concern About Greece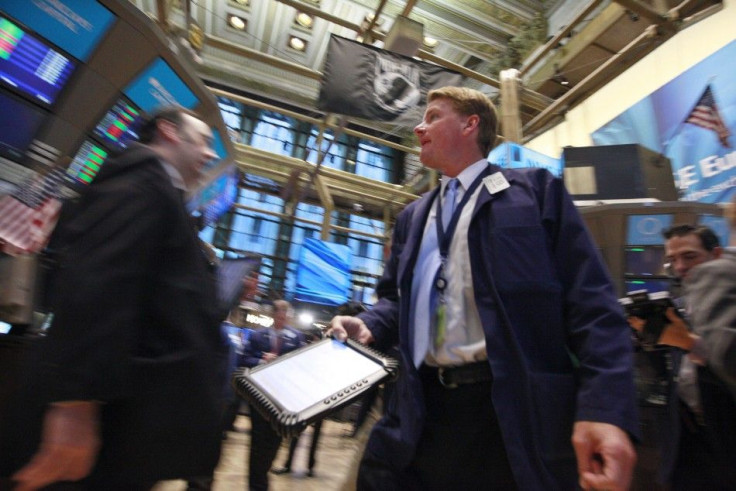 U.S. investors bought shares of industrials, airlines, gold mining companies and agricultural assets Wednesday as robust economic data offset fears stoked by the likelihood of Greece leaving the euro zone.
U.S. industrial production rose more last month than it has risen in a year, and builders began work on more homes than expected in April, government figures showed on Wednesday.
JetBlue Airways Corp. (Nasdaq: JBLU) and Delta Air Lines Inc. (NYSE: DAL) gained more than 2 percent. Trucking companies also rose, with logistics company Con-Way Inc. (NYSE: CNW) was up 59 cents to $35.46.
General Electric Co. (NYSE: GE) shares added 3.59 percent. Cisco Systems Inc. (Nasdaq: CSCO) increased 1.27 percent.
Despite that the price of gold itself was down more than 1 percent on the Comex, shares of gold mining companies, which have been falling since September 2011, soared. Goldcorp Inc. (NYSE: GG) climbed 2.2 percent, while Agnico-Eagle Mines Ltd. (NYSE: AEM) and Yamana Gold Inc. (NSYE: AUY) both added more than 3 percent. AngloGold Ashanti Ltd. (NYSE: AU) -- which has a price-earnings ratio of less than 10 -- increased nearly 3 percent.
Among gold-backed exchange traded funds, Market Vectors ETF Trust (NyseARCA: GDX) rose more than 2 percent.
Billionaire investor George Soros boosted his holdings in the world's largest gold ETF, Bloomberg News reported, citing a regulatory filing submitted on Tuesday.
The price of farmland in the U.S. Midwest continued climbing, the Wall Street Journal reported, boosted by soaring prices for wheat, among other grains.
Netherlands-based Louis Dreyfus Commodities, a major global trader of cotton, grains, sugar, coffee and oilseeds, said it will buy a stake in Malaysian palm oil company Felda Global Ventures Holdings Bhd., the Journal said.
Corn rose for a third straight day, Bloomberg News said, citing growing demand from China, the world's biggest hog producer.
The Dow Jones Industrial Average, which Tuesday fell to a four-month low, rose 0.28 percent, the Nasdaq Composite climbed 0.16 percent and the S&P 500 was up 0.27 percent.
© Copyright IBTimes 2023. All rights reserved.