Greece Fears Drive Down Global Industrial Commodities Prices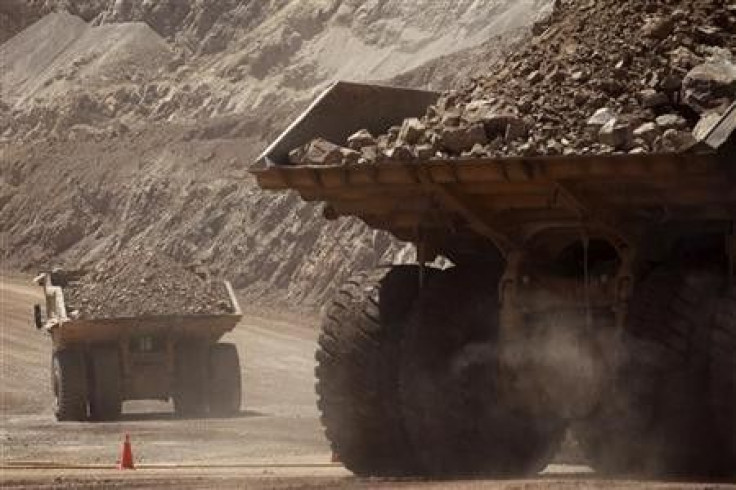 Commodities prices fell Wednesday as investors, preparing for the fallout from an expected Greek exit from the euro zone, abandoned industrial and precious metals for the safety of German and U.S. government debt.
Crude oil fell below $93 percent in New York trading, while gold set another record low for the year and falling into the commonly accepted definition of bear territory: It is now more than 20 percent below its September 2011 high.
Copper, often seen as a proxy for global economic activity, tumbled to a four-month low.
Both crude oil and gold fell more than 1 percent Wednesday, while copper was off slightly less than 1 percent.
Traders attributed the industrial commodities rout to uncertainty about what a Greek departure from the euro zone would mean, as well as to concerns about slowing growth in China.
What you are seeing is base metals being pulled lower with the ramifications of the situation, particularly in Greece although to an extent across Europe, Ross Strachan at Capital Economics told Reuters, adding he expected copper to fall to $6,000 by the end of this year.
This is both from the weak state of Chinese demand and the situation developing in Europe from the perspective of the strength in the U.S. dollar dragging down on the prices, he said.
Australia's BHP Billiton Ltd., the world's biggest mining company, cited slowing Chinese demand Wednesday in projecting continued commodity price declines.
German and U.S. bond prices rose. Yields, which move in the opposite direction from price, fell on German 10-year bonds to 1.45 percent, while Treasury yields slid to 1.74 percent.
© Copyright IBTimes 2023. All rights reserved.