iOS 11 Beta 2 Released: Download And Install Latest Beta On Your iPhone, iPad or iPod [DIRECT LINKS]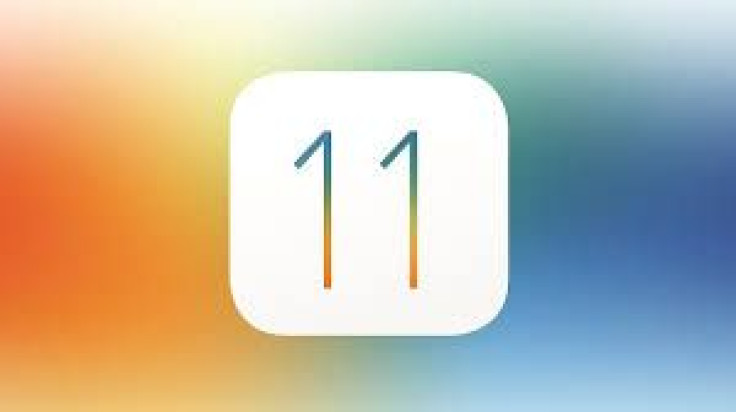 iOS 11 beta 2 released at 4 p.m. EDT on Wednesday, June 21 and while there's not a ton of information yet as to what has changed, it's sure to further refine the many exciting new features introduces in iOS 11 beta 1. If you are a developer or have your device UDID registered by a developer, then downloading and installing the iOS 11 beta 2 to test is now an option. For those who have iOS 11 beta 1 installed already, you should be able to access the iOS 11 beta 2 over-the-air in the Settings menu.
If you need to learn how to become registered as a developer to download the iOS 11 betas, check the instructions at the bottom of the article. If you are registered as an Apple developer you can download any device ISPW here: https://developer.apple.com/devcenter/ios/index.action.
For all others, see the directions at the bottom of the page.
What's New in iOS 11?
While iOS 11 didn't bring ground-breaking changes that we saw in some of the earlier iOS releases, the new firmware will nonetheless bring meaningful updates that Apple fans should enjoy. In iOS 11 beta 1 we've had the chance to test out Apple's updated UI that includes major updates to the Control Center, File System, Notification System and more. Here are a few of the changes we've noticed so far.
Text is bolder.
Apps like Calculator and Phone have a new look.
Lock screen and Control Center get totally redesigned.
Control Center now customizable allowing you to add more quick controls to it.
Lock screen, and Notification Center are now merged. Swiping down on the now brings up the Lock screen.
Siri has a more natural voice and is more intelligent than ever.
A persistent Dock at the bottom of iPad display makes it easy to launch and switch between apps.
New App Switcher that is similar to Mission Control on the Mac, lets you see everything you're working on at a glance.
Drag and Drop lets you drag content like images and links from one app and drop it in another.
New Files app for managing files. Files lists all files stored locally, in iCloud Drive, in apps, and in third-party cloud services like Dropbox and Google Docs.
New keyboard features like one-handed keyboard on the iPhone and a "Flick" option for typing numbers and symbols more quickly on the iPad, and many of the built-in Apple apps have new functionality and feature updates.
How to Register for an Apple Developer's Account, Download iOS 11 Beta 2 on iPhone, iPad and iPod Touch
To get an iOS developer account, you must visit the Apple website and purchase a developer account. The cost is $99 a year for an Apple developer's account.
You will also need to register your developer device in the iOS Development Center to authenticate the device.
Before downloading the iOS 11 Beta 2, back up your files on iTunes. This is a precaution just in case the device crashes and loses your data and you have to start from scratch, you can grab the backup from iTunes.
Once you satisfied all of the above requirements and procedures, you can then proceed to the actual downloading and installing of iOS 11 beta.
WARNING : Keep in mind that when preparing to test a beta version of the iOS 11 software, you will want to use an alternate device - not your main or personal device as bugs in the beta can cause crashes or even "bricking" of the device.
© Copyright IBTimes 2023. All rights reserved.
FOLLOW MORE IBT NEWS ON THE BELOW CHANNELS