iOS 11 Beta: 5 Features We're Excited To Use On The New iPhone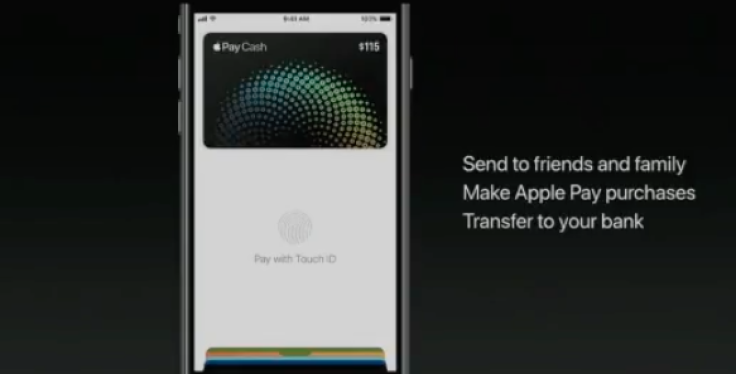 iOS 11, the Apple update for iPads and iPhones, will come with numerous features that will make users' lives a bit easier, including improvements in Apple Pay, Siri and Maps.
Apple revealed features that will be included in the upcoming iOS 11 update at WWDC this week. The iOS 11 is expected to roll out this fall, coinciding with Apple's new smartphone lineup, which will include the company's much-anticipated iPhone 8, which will be the company's 10th anniversary iPhone.
Read: Siri vs. Alexa vs. Google Assistant: Apple Struggling With Privacy Concerns
iOS 11 Maps
Going to the mall? Apple wants to help you out. The iOS 11 update will allow you to see floor plans, let you browse floors, view directories and search. The feature will be available at malls in select cities to start, including New York, Boston, Tokyo, Chicago and London. It'll also work at airports, which means you will be able to see where security is and where food venues are. The airport feature will be available in select cities worldwide to begin. Apple will add more locations in the future.
Maps will also allow drivers to see speed limits and provide lane guidance.
iOS 11 Do Not Disturb While Driving
iOS 11 will not only help out drivers with Maps but also with its new Do Not Disturb While Driving feature. The mode automatically senses when the user is on the road, using speed detection. The feature shows a blank interface, turns off notifications while driving and also sends an auto-reply message when people send you texts, saying you'll answer later. If someone is trying to contact you and it's an emergency, they'll be able to type in "urgent" so they can reach you while the feature is on. You can also disable the feature if you're just a passenger.
iOS Siri Update
Siri will come with an improved interface, which will show multiple results, and feature a male voice option. Siri also will work as your translator. You'll be able to ask Siri how to say a phrase in a different language and the virtual assistant will translate it for you. The translations will be available in Chinese, French, German, Spanish and Italian, with more languages coming in the next months. Siri will also understand context, your interests and how you use your device to predict what you'll do next. Using that knowledge, Siri will be able to suggest topics in the News app, give you better response suggestions in the iMessage app and make calendar alerts based on something you have booked in Safari. The knowledge Siri collects will be synced across your Apple devices.
Read: iPhone Repair Shops: Apple Fixing Store Lines By Installing 'Secret' Machine At Third-Party Locations
iOS 11 Apple Pay: Person-to-Person Payments with iMessage
Apple announced Apple Pay will be available at 50 percent of retailers in the U.S. this year. Most importantly, the iPhone maker announced you will be able to make person-to-person payments with Apple Pay. You'll be able to send and receive money using your Touch ID while you're messaging your friends and family. Apple Pay will be integrated into iMessage with iOS 11. Your iPhone will be able to detect when someone tells you money is owed in an iMessage and will pull up Apple Pay as a suggestion. The money you receive will be added to your Apple Pay Cash Card. The card can be used to send money to others on your device, make purchases with Apple Pay and transfer the funds to your bank.
iOS 11 Camera Improvements
iOS 11 is solving a problem everyone struggles with: storage. The update will compress video with high-efficiency video coding, offering up to two times better compression, Apple said. That should help save storage space on devices and iCloud.
The Memories feature on the Photos app will create movies based on certain events or topics, which will be viewable in portrait and landscape mode. Apple added improvements to Live Photos, including a Boomerang-like feature and the ability to save single frames.
Extra Features On iOS 11
The iOS 11 update will also include a single-page Control Center. Using 3D Touch on Control Center options will give users access to more controls, including brightness, volume and music. iMessage will come with a redesigned drawer for apps and stickers. iOS 11 will also automatically synchronize iCloud and iMessage conversations.
© Copyright IBTimes 2022. All rights reserved.
FOLLOW MORE IBT NEWS ON THE BELOW CHANNELS