iPhone 12: Here's How To Set It Up The Right Way
KEY POINTS
Apple recently started shipping iPhone 12 and iPhone 12 Pro units to buyers
Those who got their hands on the new devices should set them up the right way
This will make the entire iPhone 12 experience more enjoyable
Apple recently released the iPhone 12 and iPhone 12 Pro. These smartphones offer the best specs and features that Apple can offer at the moment.
In order to maximize the iPhone 12 or iPhone 12 Pro experience, however, users will need to set it up the right way. Thankfully, Apple made it easy for all users to do that. Here's how:
Restore From Backup
Restoring an iPhone from backup allows phone owners to use their new device the way they did their old one but with all the unique and upgraded features the latest Apple smartphone brings. This method brings all of the user's data and apps from the older device to their iPhone 12 or iPhone 12 Pro.
To do this, users will first need to make a backup on iCloud. They'll need to go to Settings, tap on their name, proceed to iCloud and then to iCloud Backup. Once there, users will need to tap on Back Up Now.
The process will take some time depending on the amount of data to be backed up and the internet connection speed. When finished, however, it will allow users to transfer everything to the new device.
Automatic Setup
This feature makes it even easier to set up a new iPhone 12 or iPhone 12 Pro. All users need to do is to place their older iPhone model beside the new device, align the older iPhone's camera to capture the code that appears on the new iPhone's display, then follow instructions when prompted.
This feature works on older iPhones running on iOS 11 and newer.
Using A cable
An automatic setup can also be done using a wired connection. All users need to do is connect their old iPhone to their new iPhone 12 or iPhone 12 Pro using a Lightning cable and the Camera Connection Kit.
This method is faster than setting up a new iPhone 12 or iPhone 12 Pro via Mac or iCloud restore. It doesn't transfer apps from older iPhones, however, which means apps will still need to be downloaded from the App Store.
Face ID setup
Those upgrading from an older iPhone without Face ID will find setting the security feature up easy. Users will be prompted to set it up when they first use the device.
Those who do not set it up, or want to add an alternate appearance, can do so by going to Settings > Face ID & Passcode > Set up Face ID and follow on-screen instructions.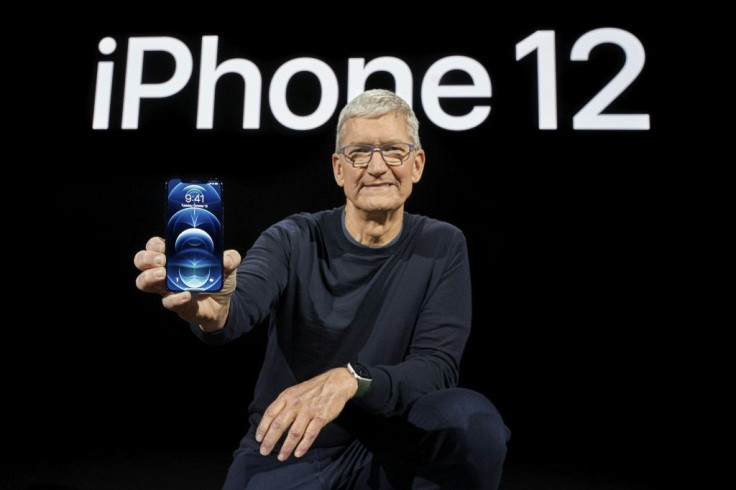 © Copyright IBTimes 2023. All rights reserved.