iPhone 12 Tip: How To Fix NHS COVID-19 Contact-Tracing App Issue
KEY POINTS
Apple recently released the new iPhone 12 and iPhone 12 Pro handsets
Those who transfer apps from backup are bound to have problems with some apps
U.K.-based users said they can't use the NHS COVID-19 contact tracing app transferred from backup
Apple recently launched the new iPhone 12 and iPhone 12 Pro. Both devices feature the company's latest and greatest smartphone technologies, such as a new processor, improved connectivity, and upgraded camera features compared to their predecessors. The new devices, however, seem to be experiencing some problems running COVID-19 contact tracing apps in the U.K.
According to the BBC, some iPhone 12 and iPhone 12 Pro users in the U.K. reported encountering error messages when trying to open the NHS' COVID-19 contact tracing app.
The error appears to have been caused by an oversight on Apple's part, the report stated, as the new devices are actually capable of running England and Wales' contact tracing app. The process of setting the new device up, however, can result in the error.
The problem occurs when users transfer apps from their older iPhones to the new handsets via backup. For some reason, the new iPhones do not ask users to enable the Allow Notification permission.
The problem occurs regardless of whether the app was transferred from iCloud or local backup, a user said in the MacRumors forums. The devices also do not indicate that permission needs to be enabled in order for the app to work.
Thankfully, the issue can be fixed by re-enabling the permission, users said on Reddit. Here's how:
First, users should open Settings on their new iPhones after transferring the app from backup.

Second, once Settings is up and running, users should select Notifications.

Third, users should tap on Exposure Notifications.

Lastly, once there, users should tap on the Allow Notifications option to turn it on.
The permission is designed to protect the iPhone user's privacy. If it is not enabled, the app will not be able to use the Bluetooth-matching function it needs to work.
Another workaround
There's another way to fix the problem. This method has a catch, however, which means users should only try it if the above method doesn't work.
According to some users, they solved the problem by deleting the app they transferred from backup, then downloading the app from the App Store and installing it on their new iPhone 12 series handset. This way, the exposure notifications permission request gets triggered and allows users to enable it during installation.
This method results in erasing all information the app stored on the iPhone before being deleted, including all the locations the user went to before reinstallation.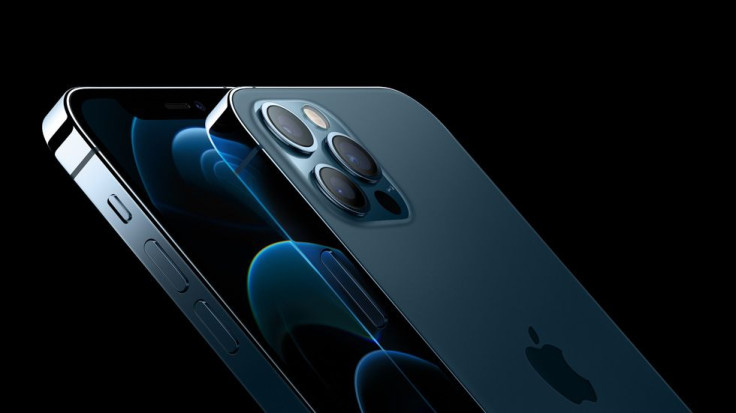 © Copyright IBTimes 2022. All rights reserved.
FOLLOW MORE IBT NEWS ON THE BELOW CHANNELS