iPhone 12 Pro vs. iPhone 11 Pro Camera Comparison: Which Is Better?
KEY POINTS
Apple recently released the new iPhone 12 Pro
Apple added a host of hardware and software improvements to the iPhone 12 Pro
The iPhone 12 Pro comes with a LiDAR scanner and improved TrueDepth camera
The iPhone 12 Pro boasts the best camera setup Apple has to offer right now. It has a better camera setup compared to the iPhone 11 Pro – its direct predecessor – and comes with a LiDAR scanner similar to the one on the 2020 iPad Pro.
That said, just how much did the new iPhone 12 Pro improve over the older device in terms of camera performance? Here's a quick comparison, based on MacRumors' testing.
Rear Camera
Apple added a host of hardware and software improvements to the iPhone 12 Pro.
First, there's a new 7-element wide-angle lens. It has an f/1.6 aperture capable of taking in 27% more light, which means better low-light images. The iPhone 12 Pro also has a new f/2.0 telephoto lens with a 52mm focal length and a new Lens Correction feature designed to reduce or remove distortion resulting from taking photos using wider-angle lenses.
Deep Fusion works with all three lenses to improve image color and texture. Smart HDR 3, on the other hand, lets the iPhone 12 Pro adjust photos so they will look more true to life than not.
Lastly, the LiDAR scanner allows the device to accurately scan distances between objects within its field of view, even in low-light conditions. This means better night mode as well as improved portrait shots even in the dark.
Front Camera
The iPhone 12 Pro boasts an improved TrueDepth camera, thanks in part to the A14 Bionic chip powering the device.
Despite having the same hardware as the iPhone 11 Pro, the iPhone 12 Pro front camera now offers Deep Fusion, Night Mode selfies, ‌Night Mode‌ time-lapse videos, Smart HDR 3 and Dolby Vision HDR video recording. These new features allow users to do more with the device's selfie camera whether it's day or night.
What about the older model?
The iPhone 11 Pro does not offer all of these features, but it still is a formidable device for use in mobile photography, dim lights or not. It performs almost just as well as the newer smartphone when taking photos in ideal lighting conditions and also produces great portrait shots.
All in all, both devices are great for mobile photography, but those who are already using the iPhone 11 Pro for this purpose will not need to upgrade to the newer device – unless they really need the new features that come with the iPhone 12 Pro.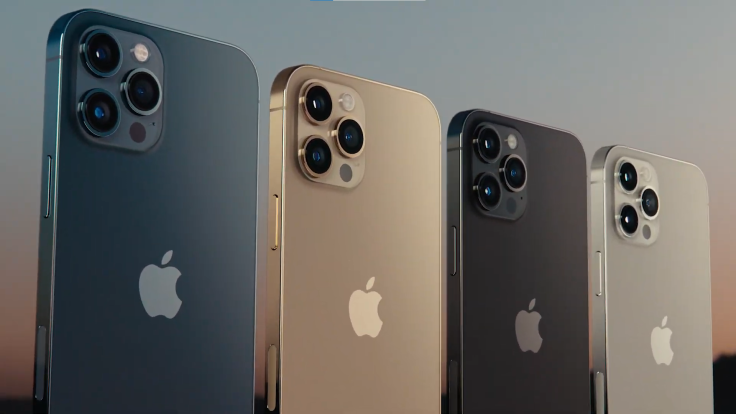 © Copyright IBTimes 2023. All rights reserved.