iPhone 5 Release in October? Sprint Could Offer Unlimited Data Plan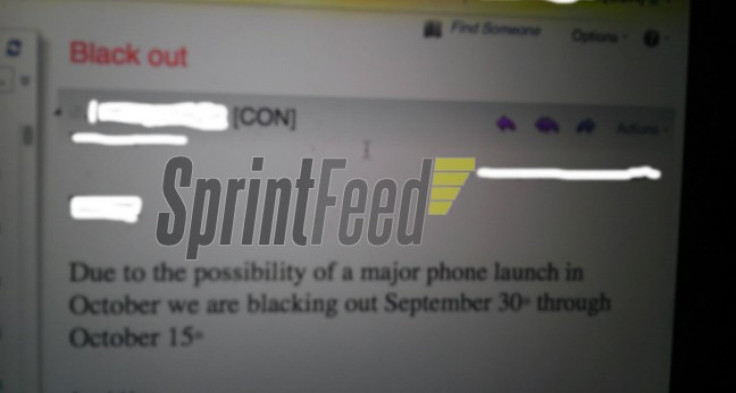 Rumors about the iPhone5's release date have proliferated on the Web for quite some time, and now a Bloomberg report confirms the mid-October arrival of the Sprint-powered next-generation iPhone.
Sprint, which is the third largest wireless carrier in U.S., reportedly will offer unlimited data service plans, aiming to distinguish it from AT&T and Verizon Wireless, which already carry the phone.
It's a competitive disadvantage if your two larger competitors have the iPhone and you don't, said Matthew Thornton, an Analyst at Avian Securities LLC.
Sprint has long been lauded for its lower prices compared to AT&T or Verizon. Sprint already offers smartphone users unlimited data contracts for flat $99.99 per month.
Verizon is building its 4G LTE network, while AT&T is talking about building 4G LTE, Sprint has a 4G network.
AT&T and Verizon charge for data service along with voice-service plans. Both AT&T and Verizon had offered unlimited data plans once but then the carriers shifted to tiered plans.
AT&T has unlimited voice service for $69.99 per month and offers 2 GB of data for $25 a month. Verizon offers 2 GB of data for $30 a month.
With the coming of the iPhone 5 to Sprint, it will be the only operator to offer unlimited data service for a flat fee on the device.
The advantage of unlimited is, it's cheaper for the big users, said Peter Rhamey, an analyst at Bank of Montreal.
Last week, BGR reported that Best Buy has already geared up for preorders as the iPhone 5 is expected to arrive next month.
Apple manufacturers are reportedly making about 150,000 units of the iPhone per day.
© Copyright IBTimes 2023. All rights reserved.