iPhone 8 Rumors: OLED Could Be Included In Future Model, But The New Spec Will Cost You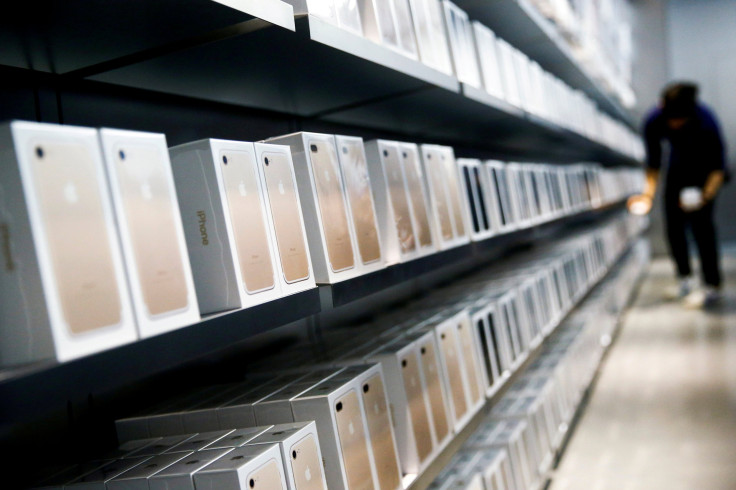 iPhone users who are willing to pay a little extra will likely enjoy an upgrade next year to the crystal-clear organic light emitting display screen, a curved and higher-contrast replacement of the LED technology used in the latest iPhone models.
Suppliers of Apple Inc. have fielded requests for higher production of OLED screens, as well as for submission of prototypes, the Wall Street Journal reported Monday.
Organic light emitting display screens, also called OLED or AMOLED screens, offer a sharper display and curve around the phone's edges, rather than lying flat on its surface. A predominant alternative to the current iPhone models, Samsung's Galaxy S7, already includes the technology.
But the sharper curved screens should only grace one of three new iPhones slated for release next year, according to a mid-November analyst report. In 2017, 10 years after Steve Jobs unveiled the first iPhone in January 2007, the iPhone 8 and iPhone 8 Plus models will likely come in their current respective 4.7- and 5.5-inch sizes and feature LED displays, while a new version of the Plus is expected to carry an OLED screen, according to a post from investment analysis group KGI Securities.
The OLED model would come with a higher price than the other options, as OLED screens are more expensive to produce, the Journal reported, citing "people familiar with the matter." But those willing to shell out a bit of extra money for a higher-resolution screen shouldn't get too excited just yet: The Cupertino, California-based tech giant is considering at least nine other prototypes under consideration, sources told the Journal.
The move followed reports that iPhone sales have plateaued, with the portion of Americans opting for the Apple smartphone rising just 0.2 percentage points over last year—to 43.5 percent from 43.3 percent—after a gain of 1 percent between 2014 and 2015, according to a late October report from market research firm eMarketer. Apple's quarterly share of the global smartphone market, meanwhile, has been shrinking year-over-year, with 12.5 percent in the third quarter compared to 13.4 percent in the same quarter of 2015.
Some of Apple's biggest competitors, including Google Inc., Samsung Electronics Co. and Xiaomi Corp., have already used the OLED screen feature in their smartphones, winning praise for its thinner appearance, lighter weight, faster response time and improved image accuracy.
Regardless of Apple's decision on whether or not to include OLED screens in its phones next year, the technology may quickly become the norm. The display market share for OLED technology in mobile phones is expected to grow exponentially in the next several years, according to data from market research firm IdtechEx, to about $14 billion by 2020 from less than $2 billion today.
© Copyright IBTimes 2023. All rights reserved.