iPhone Repair Shops: Apple Fixing Store Lines By Installing 'Secret' Machine At Third-Party Locations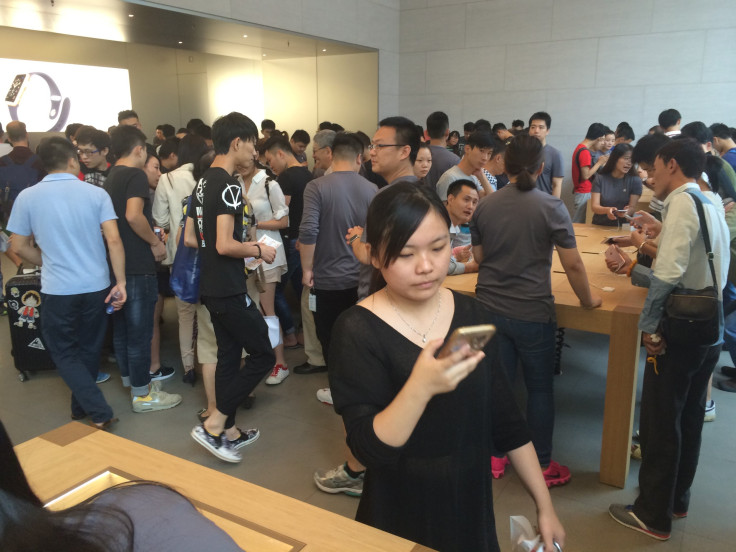 If you break your iPhone screen in the future, you might not have to deal with the long line at the Apple Store to get it mended. Apple plans to offer to fix cracked iPhones at third-party locations in 25 countries, executives told Reuters.
Apple will install its secret Horizon Machine, which fixes cracked iPhone glass, at 400 third-party locations by the end of the year. The Horizon Machine fixes tricky problems on iPhones, including the fingerprint sensor after a phone has been dropped. Without the Horizon Machine's technology, the iPhone won't unlock the screen using the fingerprint ID and features that require Touch ID, like Apple Pay, won't work.
The company will first put the machines in 200 of its 4,800 authorized service providers around the world over the next few months. One of the places the Horizon Machine will be installed is at a Best Buy in Minneapolis. Other machines are to be placed in Colombia, Norway and South Korea where Apple doesn't have a retail presence.
Read: Do Not Disturb While Driving On iPhone, iOS 11 Revealed By Apple At WWDC
Apple has closely held its grip on fixing iPhones for its customers, which isn't a surprise since fixing broken screens is a multibillion-dollar global business.
Brian Naumann, Apple's senior director of service operations, told Reuters the company has "been on a quest to expand our reach," and added that repair time has grown at some of Apple's busiest retail stores.
Many customers turn to mom-and-pop shops to fix their phones, which can be cheaper. Although Apple has lowered its price for fixing screens from $229 to $129 and $149, depending on the size, it's still more expensive than what independent shops charge. Some places fix older iPhone models for as little as $60.
Although some independent technicians do a good job, others don't. Locations use copycat parts for repairing iPhones because Apple, like other major manufacturers, supplies parts or repair manuals only to authorized service partners.
Read: Apple iPhone 8 May Get A Virtual Home Button, WWDC Screenshots Hint
The company's move comes as eight U.S. states launched "right to repair" bills to loosen the grip of Apple and other manufacturers on repair networks to aid small shops. The bills would require manufacturers to supply repair manuals, diagnostic tools and authentic replacement parts at fair prices to independent technicians and the public. Apple and other manufacturers have lobbied against the proposed measures. Apple has not commented on the bills but it is believed to be against the measure because of consumers' privacy.
"Think about how much of our personal lives are in this device," Mike Lanigan, head engineer for Apple's service efforts, told Reuters.
However, Apple said the bills, which were introduced in New York, Massachusetts, Tennessee, Illinois, Minnesota, Nebraska, Kansas and Wyoming, are not the reason it decided to expand its repair services. Apple said it started pilot tests a year ago. Some machines already operate at third-party repair locations in Miami, the San Francisco Bay Area, London, Shanghai and Singapore.
© Copyright IBTimes 2023. All rights reserved.