Is iPhone X Facial Recognition Feature In Violation of Your Privacy?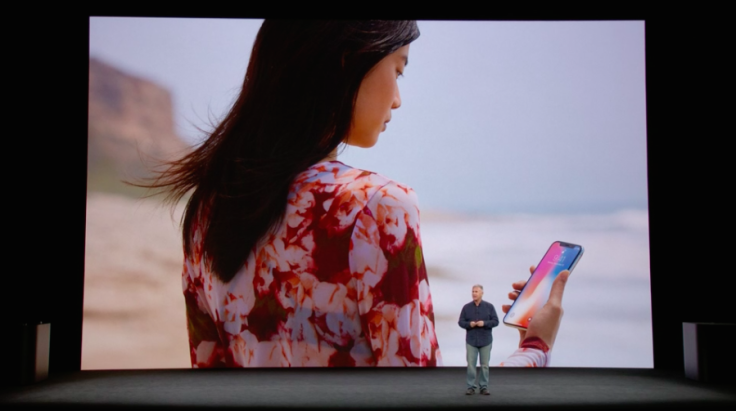 Apple's recently revealed feature, the Face ID, which scans a user's face to unlock its iPhone X device has raised privacy concerns — Sen. Al Franken (D-Minnesota) called on the company's CEO, Tim Cook to address these concerns in an open letter Thursday.
Franken believes biometric data that Apple is accessing, needs to be guarded by privacy and security guidelines. Apple will actually store a face print — a scan of your face to match up with the biometric lock on your phone. Franken has raised concerns about the use of these face prints.
"To benefit other sectors of its business, sell it to third parties for surveillance purposes, or receive law enforcement requests to access it facial recognition system — eventual uses that may not be contemplated by Apple customers," the lawmaker said in an open letter to Cook.
Face ID uses a dot projector, infrared technology, and a flood illuminator along with a bionic A11 chipset to create a depth map and image data of a user's face. It uses a mathematical model along with a neural network to scan the user's face.
Apple had tried to quell some of these concerns — the company's vice-president of marketing, Phil Schiller, had assured customers that these face prints will be saved on individual devices and not on the cloud, where they will be accessible to Apple's servers.
But what if this data was hacked?
Sen. Franken has raised concerns about if this data, even on individual devices could be interfered through remote access or via physical access to the device. Also, what if the company was asked for Face print data by law enforcement authorities? Apple has faced similar concerns in the past when it denied access to the government to the San Bernardino shooter's iPhone. The Federal Bureau of Investigation then had to purchase a special tool to break into the phone.
Another concern raised by Franken is that Apple's policies are not set in stone — it could change its mind about storing face print data. Even though the company has acknowledged that it has "no plans to allow any third party applications access to the Face ID system or its face print data", Franken wants the company to ensure that it will not do so in the future.
Furthermore, the senator wants to know the methodology used in engineering the feature. At the event, Schiller had stated that the company had relied on more than a billion face scans to create the Face ID feature. Franken wants to know how these scans were obtained.
He also wants to know whether the Face ID will recognize different genders, races, and ages.
While biometric data such as fingerprint sensing and iris recognition system have been used in smartphones for long, Apple' face recognition based biometric lock, has raised issues such as what would happen if data stored in a phone lands in the wrong hands.
© Copyright IBTimes 2023. All rights reserved.