Iran Alcohol Ban: Islamic Republic To Open 150 Alcoholism Treatment Centers, Acknowledges Rampant Drinking Problem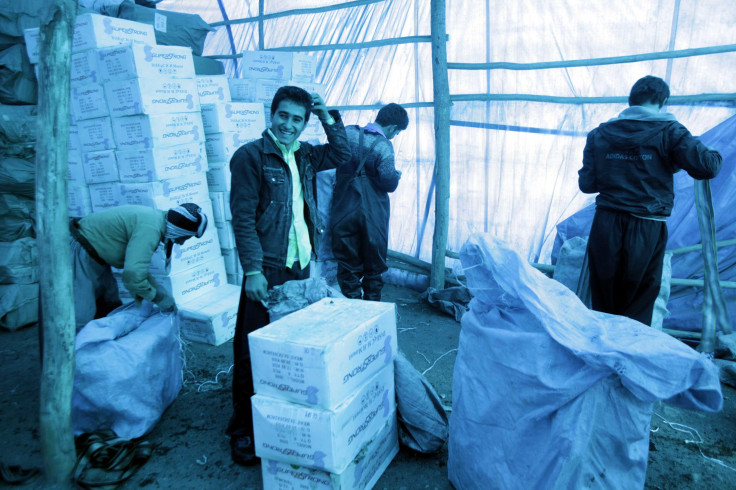 Alcohol may be illegal in Iran but stiff penalties against drinking have done little to contain a national alcoholism problem that has become one of the world's most serious. Indeed, the Islamic Republic's official stance on the issue has long hampered efforts to address widespread abuse of alcohol -- until now. Iranian authorities have announced plans to open 150 alcohol treatment centers, a remarkable acknowledgment of the scale of abuse in the country, Agence France-Presse reported Monday.
The new treatment centers are set to provide "special settings" to help people give up alcohol, along with educational courses, Alireza Norouzi, the head of the ministry's drug abuse department, told the ISNA news agency. Six of the centers set to open by March also will provide in-patient detoxification.
While the country's first and only detoxification center opened in Tehran in late 2013, Iran's harsh penalties against alcohol consumption -- including up to 80 lashes -- are thought to have prevented many alcoholics from taking advantage of the treatment option. "Fear of being flogged is keeping many alcoholics from seeking help at addiction treatment centers," former health ministry official Farid Barati told the Iranian news site Fararu.
The number of alcoholics in the country has been estimated at 200,000 by Iran's police chief, Esmail Ahmadi-Moqaddam, but experts have have cast doubt on the figure, saying the actual number is likely higher. While Iran ranks 166th in alcohol consumption per capita, its problem is actually at a much higher level, according to the University of Tehran's Marjan Namazi.
"When looking at figures for people who drink 35 liters [9 gallons] or more alcohol over the course of a year, the country comes in at 19th in the world," Namazi wrote in a commentary for IranWire. "In other words, the number of alcoholics per capita puts Iran ahead of Russia (ranked 30), Germany (83), Britain (95), the United States (104) and Saudi Arabia (184)."
Alcohol has been banned in Iran since its 1979 Islamic Revolution. Authorities have largely been in denial about the scale of the problem, though some officials, notably Ahmadi-Moqaddam, have criticized attempts to bury data. "There have always been attempts to conceal alcohol-related problems in the country, but alcohol consumption and an increase in alcoholism are facts," the police chief told the BBC.
While the number of police raids on alcohol consumers and producers has declined since the relatively moderate President Hassan Rouhani took office in 2013, the harsh penalties against people caught drinking have remained intact as alcohol abuse and poisoning rates have increased.
Part of the problem is that because police closely monitor smuggled liquor from abroad, many Iranians instead rely on homemade, often unsafe, brews. The spike in illnesses and deaths from such drinks has raised alarm among Iranian health officials, who have been urging the government to take action. "You cannot resolve the problem by ignoring it," a health ministry official told Reuters.
© Copyright IBTimes 2023. All rights reserved.
FOLLOW MORE IBT NEWS ON THE BELOW CHANNELS