Iran's Ayatollah: Shiite And Sunni Muslims Must Unite Under Islam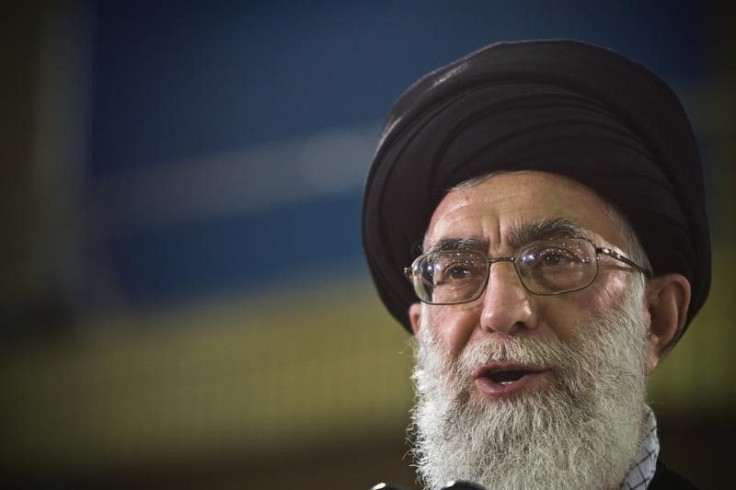 Iranian President Hassan Rouhani and Supreme Leader Ayatollah Ali Khamenei each urged this week for Muslim unity against the West during speeches honoring the founder of the Islamic Republic and the 26th anniversary of his death. But Rouhani, whose government has been in talks with Western leaders to limit Iranian nuclear development in exchange for the lifting of international sanctions, was repeatedly heckled by the crowd, reported AFP.
Both leaders had similar messages on solidarity within the Islamic world. "We must pay attention to conspiracies seeking to divide on the basis of religion, between Shiites and Sunnis or on an ethnic basis," said Khamenei according to the AFP. Rouhani declared that "the enemies want to create discord among ethnic groups and religions...the first step is to be united."
In his speech, Khamenei praised his predecessor and founder of the Islamic Republic, Ayatollah Ruhollah Khomeini, for using the term "the Great Satan" to refer to the United States, according to the AFP.
The predominately Shiite Iran has recently found themselves in an unlikely partnership with the United States and other Western countries over stopping the Islamic State group, which is predominately Sunni.
But Khamenei cautioned against trust of the thawing relations between Iran and the United States, suggesting that "in recent events, we have seen that we cannot have confidence in the promises of the oppressors and their declaration during private meetings," according to the AFP. Khamenei has previously voiced his suspicion of the nuclear deal, according to AFP.
Rouhani has been working to develop a deal that is supposed to be finalized by June 30 with the P5+1--the United States, Russia, China, France, U.K. and Germany--to ease sanctions against Iran in exchange for decreasing their nuclear ambitions. Khamenei has previously expressed doubts on the validity of the negotiations.
© Copyright IBTimes 2023. All rights reserved.