Iran, Iraq Sign Secret $195 Million Arms Deal, Causing Alarm In Washington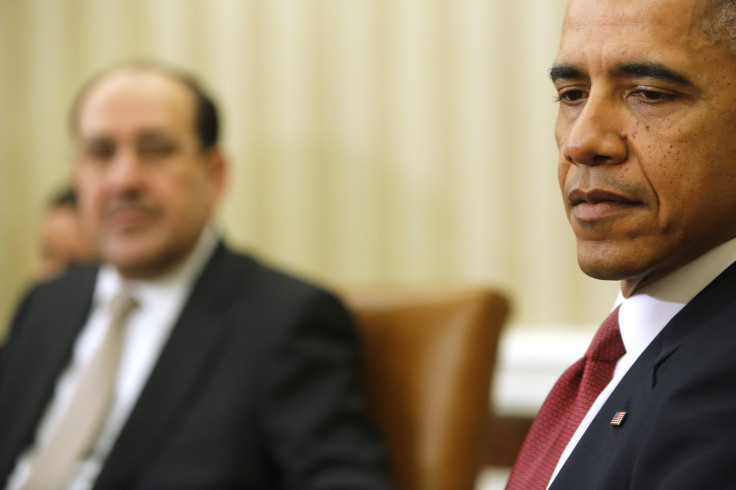 Iran signed a $195 million arms deal with Iraq, breaking an international embargo on weapons sales coming from Tehran, Reuters reported on Monday.
The disclosure about the documents, which were viewed by Reuters, comes just weeks after Iraqi Prime Minister Nouri al-Maliki returned from Washington in late November, when he had asked the U.S. administration for weapons to fight against Al Qaeda-linked terrorists. Many in the Iraqi government said that Maliki looked to Iran for weapons because he was upset over delays in U.S. arms deliveries.
Iran and Iraq had been arch enemies and fought a brutal war in the early 1980s. But with a Shiite-led Iraqi government, relations with Shiite-led Iran have increased, causing concern among U.S. officials.
Neither Iraqi nor Iranian officials confirmed or denied the sale. But if true, it would be the first such arms sale between the new Iraqi government and Iran.
"We are launching a war against terrorism, and we want to win this war," said Ali Mussawi, Maliki's spokesman. "Nothing prevents us from buying arms and ammunition from any party, and it's only ammunition helping us to fight terrorists."
The deal would put the U.S. in a difficult position in its approach to negotiating with Iran on easing sanctions related to its nuclear program, a U.S. official told Reuters.
"If true, this would raise serious concerns," said the U.S. official, who declined to be named. "Any transfer of arms from Iran to a third country is in direct violation of Iran's obligations under UNSCR 1747."
The arms deal would supply Iraq with light and medium arms, mortar launchers, and ammunition for tanks, artillery and mortars.
© Copyright IBTimes 2023. All rights reserved.
FOLLOW MORE IBT NEWS ON THE BELOW CHANNELS