Iran Nuclear Deal: Agreement Between Six Powers And Islamic Republic Expected Monday - Report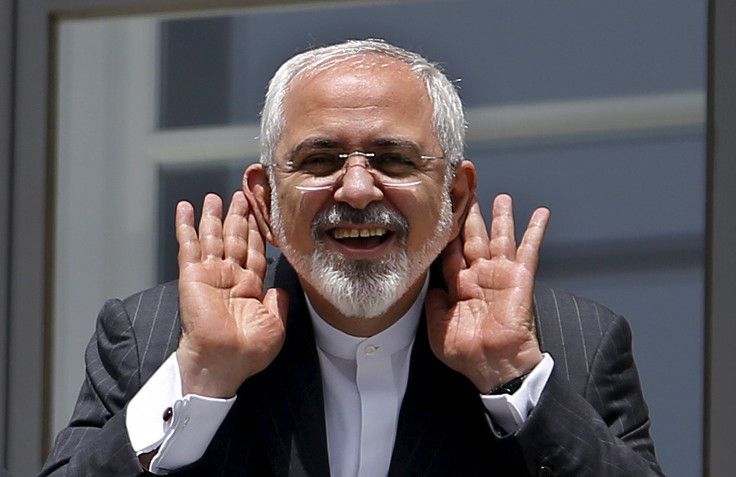 UPDATE 3:40 p.m. EDT: Iranian Foreign Minister Javad Zarif said Sunday more work needs to be done before Tehran reaches a deal with six world powers on its nuclear program. Zarif said a deal could be reached as early as Monday, Reuters reported.
"We still have got work to do tomorrow," Iranian Foreign Minister Mohammad Javad Zarif told reporters from his hotel balcony. "No deal today."
Alireza Miryousefi, a spokesman for the Iranian delegation, said on Twitter the negotiators are working on a 100-page document.
Iranian President Hassan Rouhani said there still are obstacles to an agreement.
"It might seem we have reached the top of the mountain. But no, there are still steps needed to be taken," ISNA quoted him as saying. "Even if we fail ... we have performed our duty."
Original post:
An agreement on Iran's nuclear program could come Sunday, the Associated Press reported, citing diplomats who spoke on the condition of anonymity. The diplomats reportedly said the talks between Iran and the P5+1 group of world powers were continuing and that there were still details to be worked out, but a deal is expected to be announced Monday.
The agreement is meant to keep Iran from developing nuclear weapons by imposing limits on the country's nuclear program. In return for agreeing to limits on its program, the nation would get relief from sanctions worth tens of billions of dollars,
A framework agreement centered on the nuclear program was announced in April between Iran and the P5+1 group: China, France, Russia, the U.K. and the U.S., plus Germany. Since then, the negotiators have missed two deadlines to reach a final deal, and rumors of backtracking from the framework agreement have reportedly held up talks. But it now appears the deal will be done by Monday.
Negotiators for several of the parties have recently seemed to be losing patience with Iran and the U.S. "Now that everything is on the table, the moment has come to decide," France's Foreign Minister Laurent Fabius said in a statement cited by Reuters Saturday.
U.S. Secretary of State John Kerry appeared optimistic early Sunday, saying he was "hopeful" after his last meeting with Iranian Foreign Minister Mohammad Javad Zarif that a deal would be reached. He said a "few tough things" remained to be resolved, but "we're getting to some real decisions," the Associated Press reported.
A sign that an agreement may be imminent came when Russian Foreign Minister Sergei Lavrov announced his plan to participate in negotiations Sunday, Reuters reported. It is likely Lavrov would take part in these talks only in the event a deal was close, according to earlier reports.
Even Fabius seemed to have switched to a more optimistic tune Sunday, telling reporters, "I hope that we are finally entering the last phase of this negotiation."
© Copyright IBTimes 2023. All rights reserved.