Iran Nuclear Deal: How Lifted Sanctions Will Benefit The Iranian Economy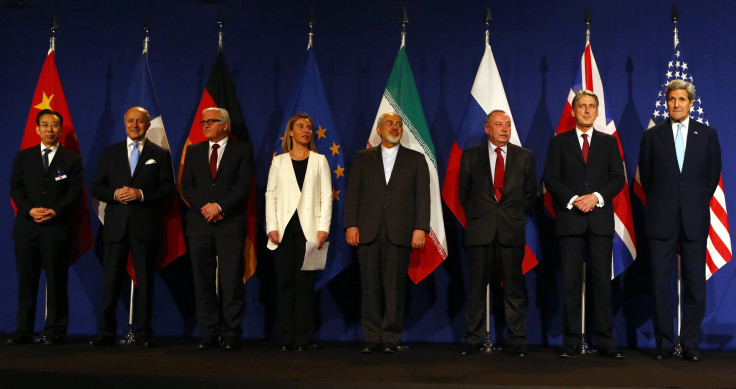 The United States and European Union agreed Thursday to lift nuclear-related sanctions against Iran in exchange for the nation's compliance with international inspections and restrictions on its ability to enrich weapons-grade material. The removal of these sanctions could revive an Iranian economy devastated by restrictions on its oil and banking industries.
Representatives of Iran, the United States, Britain, France, Germany, China and Russia reached terms on the framework of a nuclear deal, with a more comprehensive outline slated for completion by June. Iran will destroy the majority of its nuclear centrifuges, dispose of 98 percent of its uranium stockpile and submit to expansive inspections by the International Atomic Energy Agency. Western leaders will lift nuclear-related economic sanctions once the IAEA determines Iran has complied with the deal's measures, and many of the safeguards against its nuclear program will remain in place indefinitely.
Sanctions will "snap back into place" if inspectors discover evidence of "significant non-performance" on Iran's part, according to the deal's parameters. The agreement will "cut off every pathway that Iran could take to develop a nuclear weapon," U.S. President Barack Obama said, according to Politico.
The easing of economic sanctions was one of Iran's chief concerns in months of negotiations related to a potential nuclear deal. Existing sanctions related to long-range missile development, terrorism and human rights violations, some of which are decades old, were not lifted. The United Nations will also retain the right to restrict arms sales, freeze assets and inspect Iranian cargo.
But completion of the nuclear deal's terms will free Iran from U.S. trade restrictions as well as European Union sanctions that froze the assets of Iran's central bank and businessmen with ties to the nuclear program, banned interaction with the Iranian banking system and prevented EU members from the purchase or transport of Iranian oil, according to the BBC.
The sanctions caused Iran's oil exports to drop by two-thirds from 2011 to 2013, at the cost of billions of dollars in potential revenue per month. Iran's gross domestic product fell, inflation rose by more than 40 percent, and it became increasingly expensive for the nation's citizens to buy necessities such as food or gas.
Foreign investors disappeared and unemployment skyrocketed, according to the Washington Post. Nations like India and China, which owed Iran billions, were not permitted to pay their debts.
The lifting of sanctions could allow Iran to recoup more than $100 billion in frozen oil profits. It would also reopen Iran's ability to export oil to buyers worldwide and allow its banking system to do business with Europe. The nation's economy could expand by 5 percent to 8 percent per year, Virginia Tech University Economics Professor Djavad Salehi-Isfahani told the Post.
© Copyright IBTimes 2023. All rights reserved.