Iran Nuclear Deal Update: As Deadline Looms, Russia Backs Out, Tehran Backtracks From Enriched Uranium Provision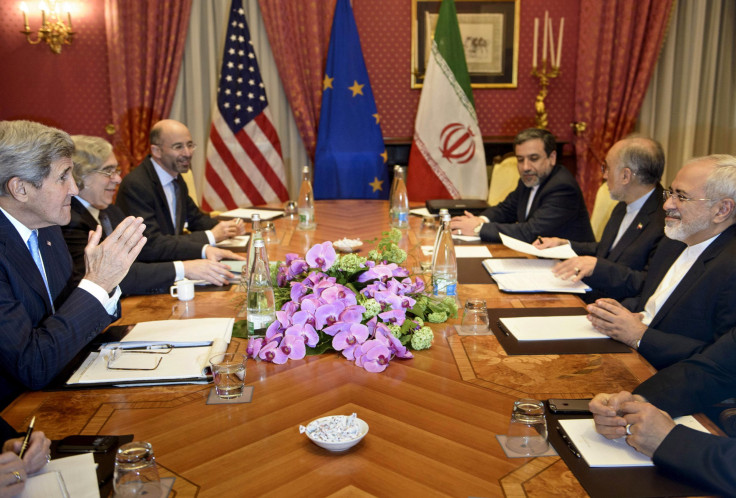 With just one day left before the deadline on a deal over Iran's nuclear program, the foreign minister of one of the six countries attempting to negotiate an agreement planned on leaving the talks Monday. Russian Foreign Minister Sergei Lavrov will only come back to the negotiating table ahead of Tuesday's deadline day if it looks as if a deal will be reached, a spokeswoman told Agence France-Presse. "Probably, if there is a realistic chance of a deal tomorrow, he will come back," Maria Zakharova, a Russian foreign ministry spokeswoman, told reporters in Lausanne, Switzerland, where the talks are being held, according to AFP.
Meanwhile, Iran has backed away from a key provision in the deal. Tehran said it would not ship much of its nuclear fuel to Russia, which had been one of the elements of a potential deal since that enriched uranium could not be used by Iran to build a nuclear weapon if it was kept in another country. "The export of stocks of enriched uranium is not in our program, and we do not intend on sending them abroad," Abbas Araghchi, an Iranian official, told AFP. "There is no question of sending the stocks abroad."
Frank-Walter Steinmeier, Germany's foreign minister, told Reuters that there was "some progress and some setbacks in the last hours" of the talks. "I can't rule out that there will be further crises in these negotiations," he said.
Three major sticking points are threatening the deal, a Western diplomat told AFP. The issues are how long should the agreement last, how or whether or not sanctions should be lifted and how sanctions would be put back in place should Tehran renege on the deal.
The countries negotiating with Iran want to halt Tehran's most sensitive nuclear activities for 10 years. Iran wants economic sanctions levied against it to cease if it agrees to that provision, according to Reuters.
As the deadline nears, Tehran also accused the United States on Monday of killing two of its advisers in a drone strike in Iraq last week. The U.S. didn't directly confront the allegations to the Associated Press.
Iran insists that its nuclear program is for peaceful purposes.
© Copyright IBTimes 2023. All rights reserved.