Iran US Drone Strike: Revolutionary Guard Claims America Killed 2 'Advisers' In Iraq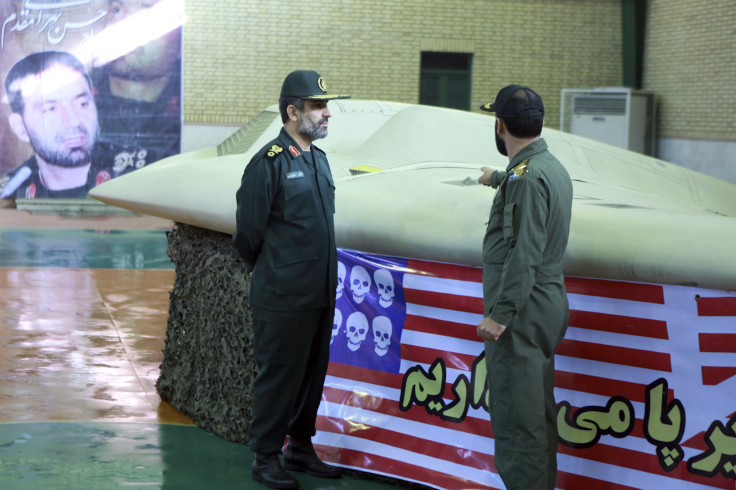 Iran is claiming the U.S. military killed two members of its Revolutionary Guard force in a drone strike in Iraq, the Associated Press reported. The accusations, which the U.S. denied, came a day before the deadline for the U.S. and four other countries to reach a deal on Tehran's nuclear program.
The Revolutionary Guard said a U.S. drone strike killed two of its advisers, Ali Yazdani and Hadi Jafari, last week. During that time, the U.S. coalition against the Islamic State group conducted airstrikes in assistance of Iraqi forces in the city of Tikrit, which is held by the Islamic State, also known as ISIS or ISIL. The Guard said Yazdani and Jafari were buried Sunday.
The U.S. said it has only killed ISIS militants during its bombing campaigns and didn't directly address Iran's allegations. "The international coalition is aimed at Daesh only," a spokesman for the U.S. embassy in Baghdad told the AP, using an alternate name for the Islamic State. "All airstrikes are carried out through the alliance with the Iraqi government and in full coordination with the (Iraqi) Ministry of Defense."
Iran is not part of the U.S. coalition against ISIS, but Tehran has still provided military assistance to Iraqi forces in the form of advisers, according to the AP.
It's unclear how Iran's claims will impact the so-called P5+1 talks with Tehran -- there is a Tuesday deadline to a reach a deal aimed at preventing Iran from acquiring nuclear weapons. The U.S., the U.K., Russia, China, France and Germany are negotiating with Iran in Lausanne, Switzerland.
A potential deal has been opposed by Republican members of the U.S. Congress and Israel, who believe Iran can't be taken at its word not to acquire a nuclear bomb. Israel has argued that Tehran is an existential threat to its security.
© Copyright IBTimes 2023. All rights reserved.