Is Iran Planning War? Defense Minister Hossein Dehghan Confirms Latest Missile Test, Claims Nuclear Deal Not Violated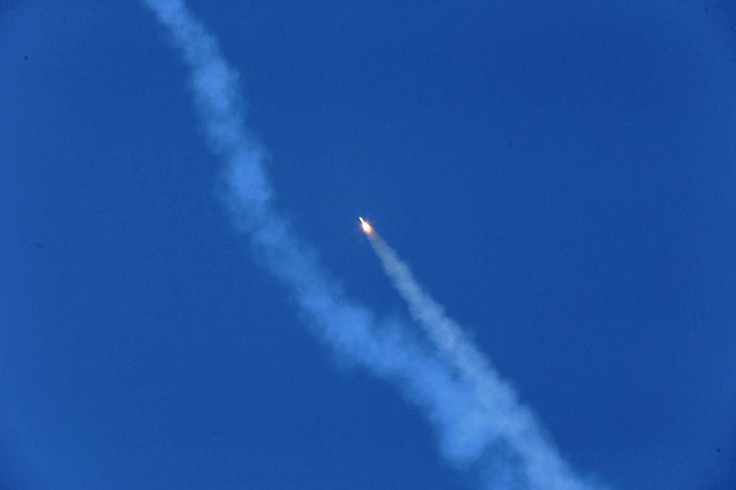 Iran recently test-fired a missile, Defense Minister Hossein Dehghan confirmed, according to a Wednesday report by local Tasnim News Agency. The confirmation came after U.S. officials said Sunday that Tehran launched a medium-range missile — the first since President Donald Trump took office.
"The recent test was in line with our plans and we will not allow foreigners to interfere in our defense affairs," Dehghan said, adding that the test did not breach its nuclear program deal or the United Nations Security Council's resolution.
On Sunday, reports citing U.S. officials said that the Islamic Republic launched the missile in direct violation with United Nations resolution 2231, signed July 20, 2015. The missile is reported to have traveled about 600 miles before detonating.
The U.S. State Department condemned Iran for launching the missile.
"We're aware of reports that Iran conducted a medium-range ballistic missile test in recent days," Mark Toner, deputy spokesman for the State Department, told International Business Times on Tuesday. "We are looking into these reports. We are, however, well aware of and deeply troubled by Iran's longstanding provocative and irresponsible activities and we call on Iran to cease such provocations. All countries, including Iran, must fully and effectively implement all the provisions of resolution 2231."
"When actions are taken that violate or are inconsistent with the resolution, we will act to hold Iran accountable and urge other countries to do so as well," Toner added. "We vigorously enforce the measures contained in UNSCR 2231 related to the transfer of items related to ballistic missiles."
Iran is listed in Trump's executive order that temporarily bans immigration from seven Muslim-majority countries. Iran has threatened to take "proportionate legal, consular and political action and ... will take reciprocal measures in order to safeguard the rights of its citizens until the time of the removal of the insulting restrictions of the government of the United States against Iranian nationals."
© Copyright IBTimes 2023. All rights reserved.