Iran News: As Trump Bans Muslim Countries, Tehran Opens Borders, Cancels Visa For Travelers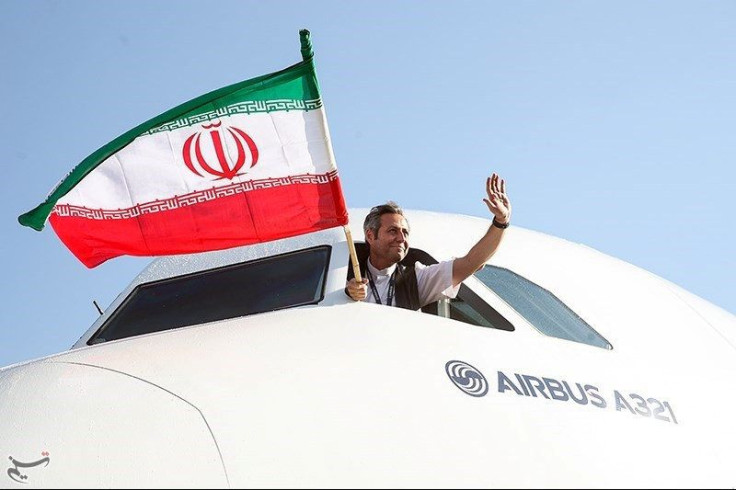 President Donald Trump is expected to sign an executive order restricting immigration and refugee access from seven Muslim-majority, Middle Eastern nations. Trump's anticipated ban comes as one of those countries, Iran, experiences an influx of foreigners.
Zahra Ahmadipour, head of the Iranian Cultural, Heritage, Handicraft and Tourism Organisation, announced Thursday that Iran planned on abolishing entry visa requirements for up to 36 countries. While the full list of nations was not yet publicly available, Iran's Press TV reported Thursday that Russia, Tehran's military ally in the Syrian conflict, was among the countries for which visa requirements would be simplified.
Ahmadipour met Thursday with Armenian foreign minister Ditmir Bushati to emphasize cultural ties, adding that Iran was ready to cancel visa requirements between the two nations, according to Iran's Azad News Agency. Iranian cultural officials also reportedly met Friday with their counterparts from neighboring Azerbaijan over reforming their visa systems and enhancing ties.
Iran has said it experienced a massive surge in tourists from around the world after Tehran signed a U.S.-sponsored multilateral treaty, known as the Joint Comprehensive Plan of Action (JCPOA), that regulated Iran's nuclear production and lifted economic sanctions. The deal has freed billions of dollars worth of previously frozen Iranian assets and attracted Western companies eager to invest in the new Middle Eastern market. Last month, U.S.-based defense manufacturer Boeing closed a historic $16.6 billion deal with IranAir, the country's flag carrier, in the largest Western contract since the 1979 Islamic Revolution. Iranian officials were optimistic that the newfound interest would continue to bring foreigners into the country.
"The flow of tourists, attracted by our ancient historical and cultural monuments, has increased significantly since the JCPOA entered into force," Iranian National Museum Director Jebrael Nokandeh told Russia's state-run Sputnik News Friday in November.
The nuclear deal was seen as a landmark in former President Barack Obama's foreign policy but was viciously opposed by conservative lawmakers in both Iran and the U.S. Republicans accused Obama of being soft on Iran, long accused by Washington of supporting terrorism and developing nuclear weapons. Since taking office, President Donald Trump has vowed to renegotiate the deal, despite Iranian officials including President Hassan Rouhani, insisting this would be impossible.
Iran appeared on a list of seven countries whose citizens are likely to be affected by an upcoming executive order by Trump. The president has reportedly singled out nationals of Iran, Iraq, Syria, Libya, Yemen, Sudan and Somalia as being particularly dangerous to U.S. national security and has sought to restrict their access to the country.
© Copyright IBTimes 2023. All rights reserved.