Iran In Syria: Foreign Naval Bases More Important Than Nuclear Power, Top General Says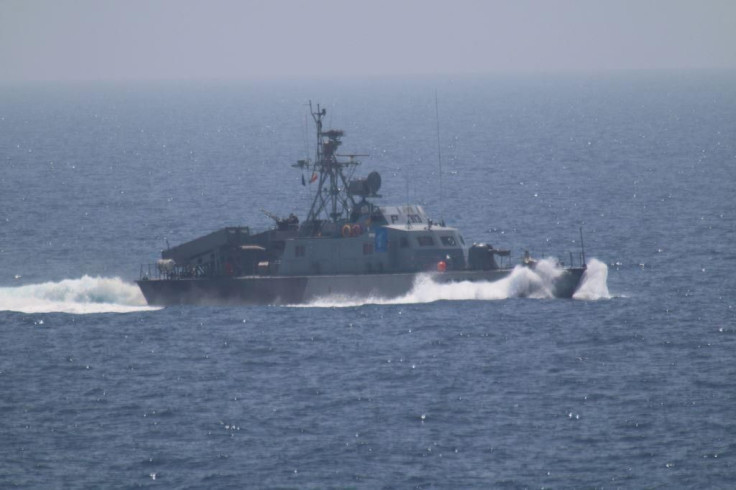 Iran's military announced Saturday it could consider building naval bases on the coasts of Syria and Yemen, two strategic ports currently engulfed in conflicts in which Tehran is involved.
Iranian Major General Mohammad Hussein Bagheri told a gathering of senior naval commanders that reinforcing the country's coast was crucial for repelling enemy ships and maintaining regional influence. The general also raised the possibility of foreign naval bases in strategic locations.
"One day, we may need (naval) bases on the coasts of Yemen and Syria, and we need the necessary infrastructures for it under the international maritime law," Bagheri said, according to Iran's Tasnim News Agency. The bases "could be 10 times more efficient than nuclear power," he added.
He used Iran's current naval deployment in Oman as an example for possibly deploying a fleet in the Indian Ocean. Bagheri then called on navy commanders to develop the force's technological capability concerning satellites, cyberspace and drones.
The meeting came one day prior to Iran's international navy day. Iran's leadership marked the occasion by praising the country's maritime military force and highlight the importance of its presence overseas.
Iranian President Hassan Rouhani told a cabinet session Sunday that the Iranian navy was crucial to defending the nation during the Iran-Iraq War fought in the 1980s. Iran's Supreme Leader Ayatollah Khamenei also commemorated the navy.
"Our country has long maritime borders and a long history of seafaring. Thus, the power and capability of the Islamic Republic's Navy should be in line with the merit and level of the Islamic Establishment and the country's history," Khamenei said Sunday in a meeting with Iranian naval commanders and officials, according to Tasnim News Agency.
Iran has moved to increase its regional influence in recent years. Its support for Syrian President Bashar Assad against a network of rebel groups in Syria and backing of Houthi rebels against exiled Yemeni President Abdu Rabbu Mansour Hadi in Yemen has angered its Middle Eastern rival power Saudi Arabia as well as the U.S.
In January, Tehran was freed from years of international economic sanctions thanks to a multilateral nuclear treaty signed by President Barack Obama and leaders of five other countries. The deal freed billions in previously frozen Iranian assets.
© Copyright IBTimes 2023. All rights reserved.