War With Iran 2016: Tehran Builds 3 Navy Bases In Persian Gulf To Secure Naval Routes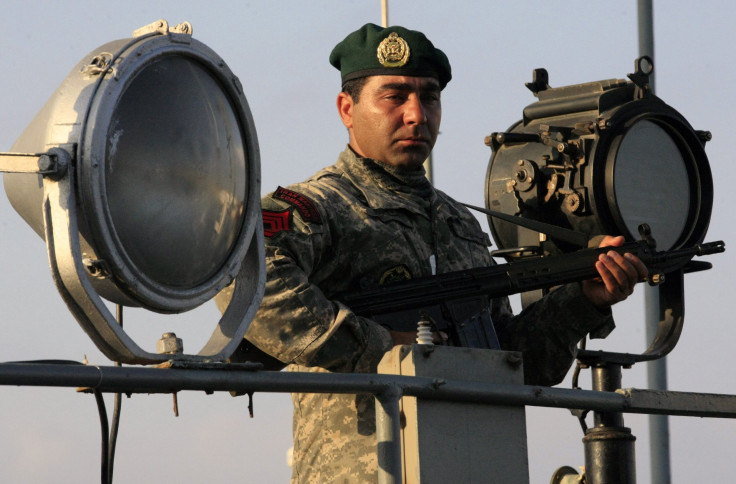 Iran is building two large naval zones and three bases on the coasts of Makran along the Persian Gulf and the Gulf of Oman, a strategic military region for world leaders. Iranian Navy Commander Rear Admiral Habibollah Sayyari announced Monday the navy construction projects under Iran's ongoing efforts to secure naval routes and protect merchant vessels against pirates.
The construction comes after several tense standoffs between U.S. and Iranian naval officials in the region. In September, seven Iranian fast-attack boats had a so-called "unsafe encounter" with the USS Firebolt that could have led to a collision. In all, there have been 31 unsafe America encounters involving Iranian vessels in the Persian Gulf so far, up from 23 last year. In January, Iran held 10 U.S. sailors after two small Navy vessels ventured into Iranian waters. U.S. Army Gen. Joseph Votel, commander of US Central Command, has called the Iranian navy's conduct "concerning."
Ayatollah Seyed Ali Khamenei has said development of the region is a high priority. He told navy commanders during a November 2014 meeting that building up the region was a basic goal that "should be carried out more rapidly."
Sayyari said Monday that the Navy had deployed 44 flotilla warships in recent years to protect naval routes north of the Indian Ocean. Iran's naval forces also have guarded 3,844 merchant ships and oil tankers in the Gulf of Aden, he said.
In October, Iran's navy announced it had obtained a "suicide drone" armed with explosive materials that could be aimed at targets at sea and on land to bolster its maritime surveillance.
Security experts have warned of a possible war in 2016 between Washington and Tehran, but both nations have worked in recent years to improve relations. Iran dismantled most of its nuclear program earlier this year in compliance with a historic deal brokered between Iran and six world powers to limit its nuclear development. In exchange, the Obama administration lifted some economic sanctions that had pummeled Iran's economy for years.
© Copyright IBTimes 2023. All rights reserved.