Iranian Pastor Sentenced to Death: Global Reaction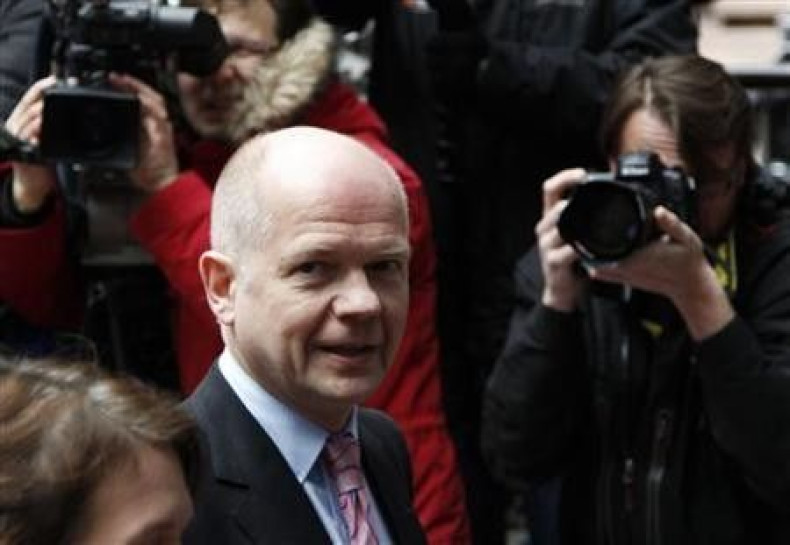 The imminent execution of an Iranian pastor, Youcef Nadarkhani, for the crime of apostasy (converting from Islam to Christianity) has prompted the wave of outrage and concern around the globe:
"The most recent court proceedings are not only a sham, but are contrary to Iranian law and international human rights standards, including the International Covenant on Civil and Political Rights, to which Iran is a party."
Leonard Leo, chairman of the independent federal agency the U.S. Commission on International Religious Freedom
"I deplore reports that Pastor Youcef Nadarkhani, an Iranian Church leader, could be executed imminently after refusing an order by the Supreme Court of Iran to recant his faith. This demonstrates the Iranian regime's continued unwillingness to abide by its constitutional and international obligations to respect religious freedom. I pay tribute to the courage shown by Pastor Nadarkhani who has no case to answer and call on the Iranian authorities to overturn his sentence."
UK Foreign Secretary William Hague
"It is appalling that regimes still exist today that execute individuals simply because of their religious beliefs. As the United Nations, the international body created to protect our most fundamental human rights, is conducting its 66th annual session in New York City, a man on the other side of the world faces impending execution for his religious convictions. We in America who enjoy the fundamental human right of religious freedom must demand Nadarkhani's full and unconditional release. I call on the Iranian government to immediately release Youcef Nadarkhani and I call on the international community to do everything in its power to save his life. Finally, I urge individuals across America to join me in praying for Youcef Nadarkhani's safe release. May this tragic case remind us that we must never take our own religious freedom for granted.
Congressman J. Randy Forbes, Virginia co-Chairman of the Congressional Prayer Caucus
"The United States condemns the conviction of Pastor Youcef Nadarkhani. Pastor Nadarkhani has done nothing more than maintain his devout faith, which is a universal right for all people. That the Iranian authorities would try to force him to renounce that faith violates the religious values they claim to defend, crosses all bounds of decency, and breaches Iran's own international obligations. A decision to impose the death penalty would further demonstrate the Iranian authorities' utter disregard for religious freedom, and highlight Iran's continuing violation of the universal rights of its citizens. We call upon the Iranian authorities to release Pastor Nadarkhani, and demonstrate a commitment to basic, universal human rights, including freedom of religion."
The White House, Office of the Press Secretary
I appeal to whatever semblance of humanity may remain in the hearts of Iran's leaders and urge the Obama Administration to make it clear, through every channel possible, that such grievous human rights abuses will not stand. The Iranian government would also do well to consider that this decision does nothing to advance the interests of Iran or the interests of the Iranian people. While Iran's leaders claim to uphold tolerance, the Iranian people deserve to know that their government is, at the same time, hypocritically disregarding one of the most fundamental human rights: the ability of the Iranian people to freely choose a faith of their choice."
Congressman Trent Franks, Arizona
"Religious freedom is a universal human right. The reports that Pastor Youcef Nadarkhani will be sentenced to death by the Iranian government unless he disavows his Christian faith are distressing for people of every country and creed. While Iran's government claims to promote tolerance, it continues to imprison many of its people because of their faith. This goes beyond the law to an issue of fundamental respect for human dignity. I urge Iran's leaders to abandon this dark path, spare Youcef Nadarkhani's life, and grant him a full and unconditional release."
Congressman John Boehner, House Speaker
I urge the Islamic Republic of Iran to respect its international human rights commitments, including on freedom of religion or belief, and strongly appeal to Iran not to sentence Pastor Nadarkhani to death. I call for Mr Nadarkhani's immediate and unconditional release."
European Union foreign policy chief Catherine Ashton
It is shocking that the Iranian authorities would even consider killing a man simply for exercising his right to choose a religion other than Islam, Youcef Nadarkhani is being held solely on the basis of his religious beliefs. He is a prisoner of conscience and must be released immediately and unconditionally,
Hassiba Hadj Sahraoui, Amnesty International's Deputy Director for the Middle East and North Africa.
"[Germany] "urges Iran to lift the death sentence against pastor Youcef Naderkhani… an execution would be inhuman and a gross violation of human rights."
Office of German Chancellor Angela Merkel