Iranian President Hassan Rouhani Calls For Nuclear Deal In 3 To 6 Months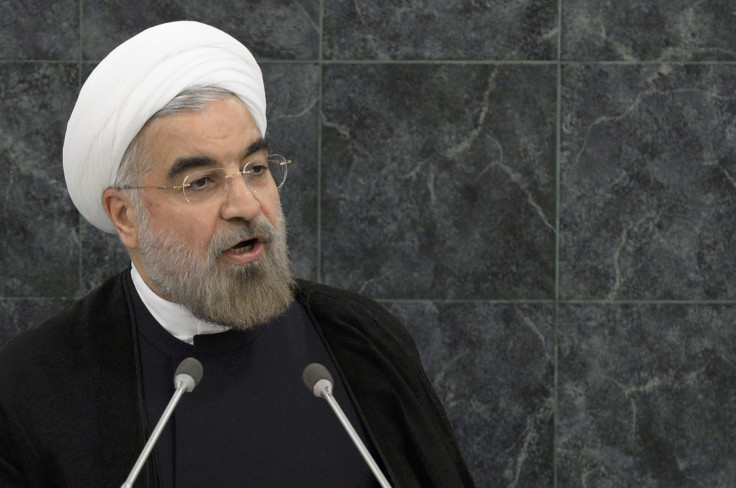 Iranian President Hassan Rouhani said he aimed to reach an agreement with world powers on Iran's nuclear program within a timeframe of three months to six months, suggesting that his administration is keen on ending the country's economic and political isolation, stemming primarily from Tehran's alleged nuclear weapons ambitions.
Rouhani's remarks came ahead of talks on Thursday in New York between Iran and the P5+1 group of nations, which includes the U.K., U.S., France, China, Russia and Germany, over Iran's uranium enrichment program, which came to light in 2002 and has been the reason behind crippling Western sanctions imposed on Iran.
Rouhani, in an interview with the Washington Post on Wednesday, said he is "fully" authorized by Iran's Supreme Leader, Ali Khamenei, to strike a deal with the West over the nuclear program -- a claim, which the Post said, has been confirmed by Western intelligence reports.
"We need a beginning point. I think that is the nuclear issue," Rouhani told the Post.
"You need to recognize the severity [for Iran] of the nuclear file. It's a file under the UN Security Council, with sanctions and unilateral sanctions. From Iran's perspective these were all illegal under international law. Iran feels it's a very heavy file. If the West recognizes Iran's legal rights then there's really no hurdle in creating full transparency that's necessary to settle this case," Rouhani said.
The Iranian president added that he wanted to reach a quick resolution to the nuclear program question and expressed hope that negotiations would conclude within "months, not years."
Rouhani said he is ready to comply with extensive transparency measures, similar to the kind Iran allowed between 2003 and 2005, when he was the country's chief negotiator, to allay the West's fears that Iran intends to develop nuclear weapons -- a contention Tehran has long denied. He also conveyed his country's acceptance of "additional protocols" from the International Atomic Energy Agency, or IAEA, and inspections from the agency to rule out "possible military dimensions."
In 2003, Iran had agreed to suspend its nuclear program, following negotiations with the U.S. and its European allies, but the deal fell through after Mahmoud Ahmadinejad was elected as president in 2005.
Since 2006, the United Nations Security Council has adopted six resolutions, four of them containing expansive sanctions, demanding that Iran drop its uranium enrichment program. Since 2012, Iran's economy has been further hit by stricter sanctions placed by the U.S. and the EU on Iranian oil exports and on its banks.
Addressing the crisis in Syria, Rouhani reiterated his earlier offer to join negotiations for a political resolution and added that the Syrian people should be given the choice to decide their future government, once the present crisis is resolved.
Rouhani's offer to mediate with Syria is one that President Barack Obama's administration is reportedly open to accepting, as Iran is Syrian President Bashar Assad's most important ally in the Middle East.
© Copyright IBTimes 2023. All rights reserved.
FOLLOW MORE IBT NEWS ON THE BELOW CHANNELS